Today I'm taking you inside the bedrooms and family room of our recently completed duplex renovation.  We are still basking in the glow of this massive project's completion.  Ahhhhhhhh.
When you walk in the front door, you enter into the family room.  Underneath all of the yucky carpet, there were original hardwoods.  Many landlords would just cover them up, but we really wanted to refinish them.  It was a bit more of an investment up front, but hardwoods are easier to keep clean, and I think look so much prettier.
Rather than replace every molding in the house, as we did on the other side, on this side we just retouched the original moldings and added new moldings in the basement.  It doesn't look perfect, but it still looks good.  Replacing the hardware on the doors was a bit of a challenge.  They had years of paint and junk built up under the handles and it had to literally be chiseled away, then calked and repaired, and finally we installed new handles.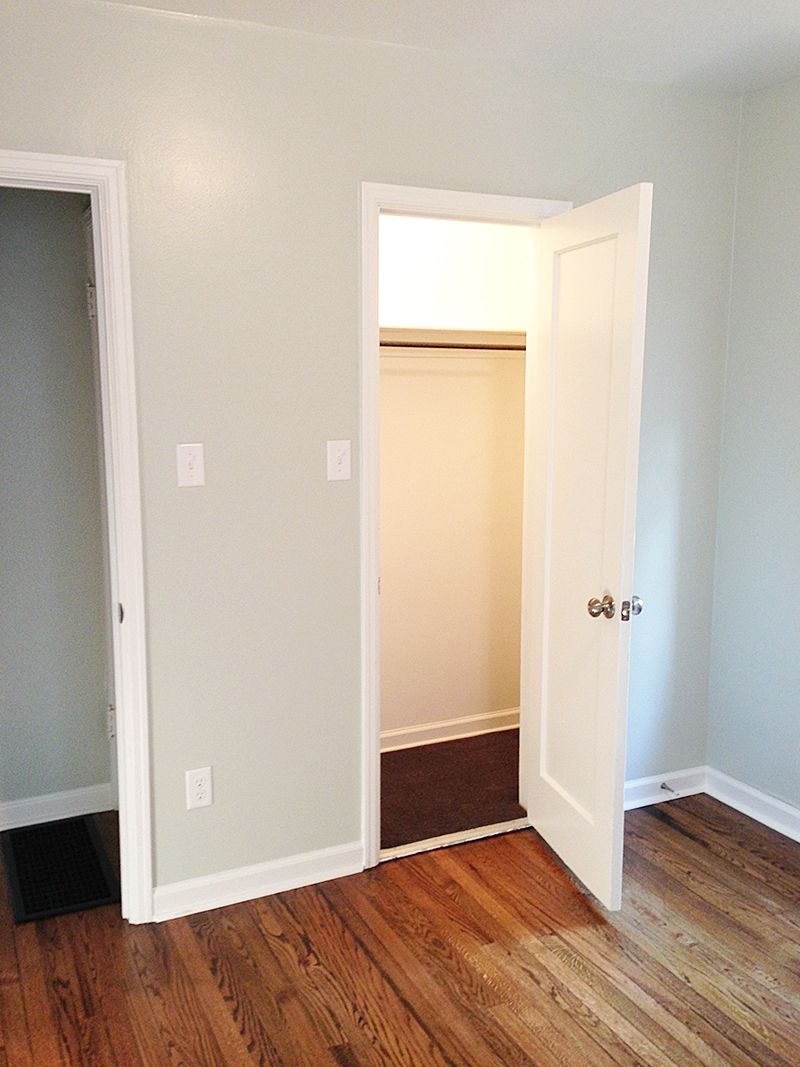 Every space got a new light fixture and a fresh coat of paint:  Benjamin Moore Gray Owl.  It has sort of a gray/blue/green hue in this space and I love it.
There are two bedrooms upstairs that are identical, and two in the basement we created– 4 total.  The two upstairs have the original hardwood, and the two in the basement are carpeted, and quite a bit bigger.
The stairway took a bit of creativity.  Part of it had original panelling on the wall, and the rest was exposed concrete.  Rather than just paint the concrete, we glued a piece of bead board, then painted it all white.  I think it continued the flow of the home, and added a bit of character. If you have a weird wall, or some damage, throwing up some bead board would be an easy fix. And it looks great.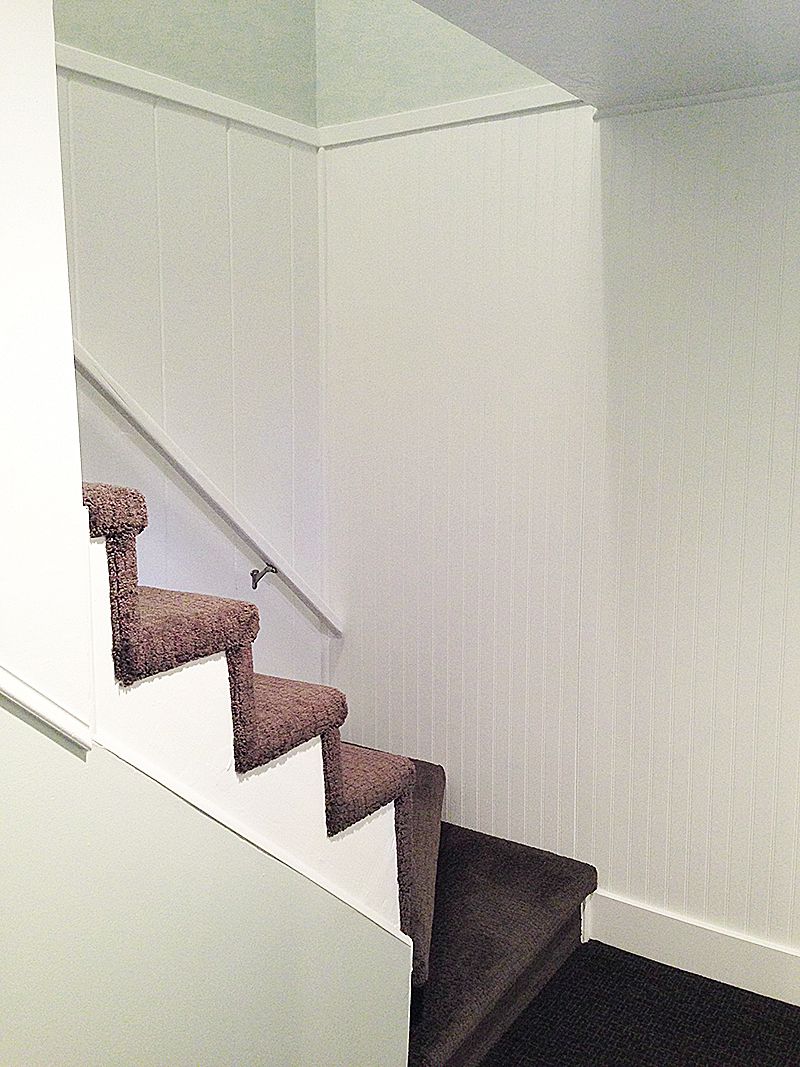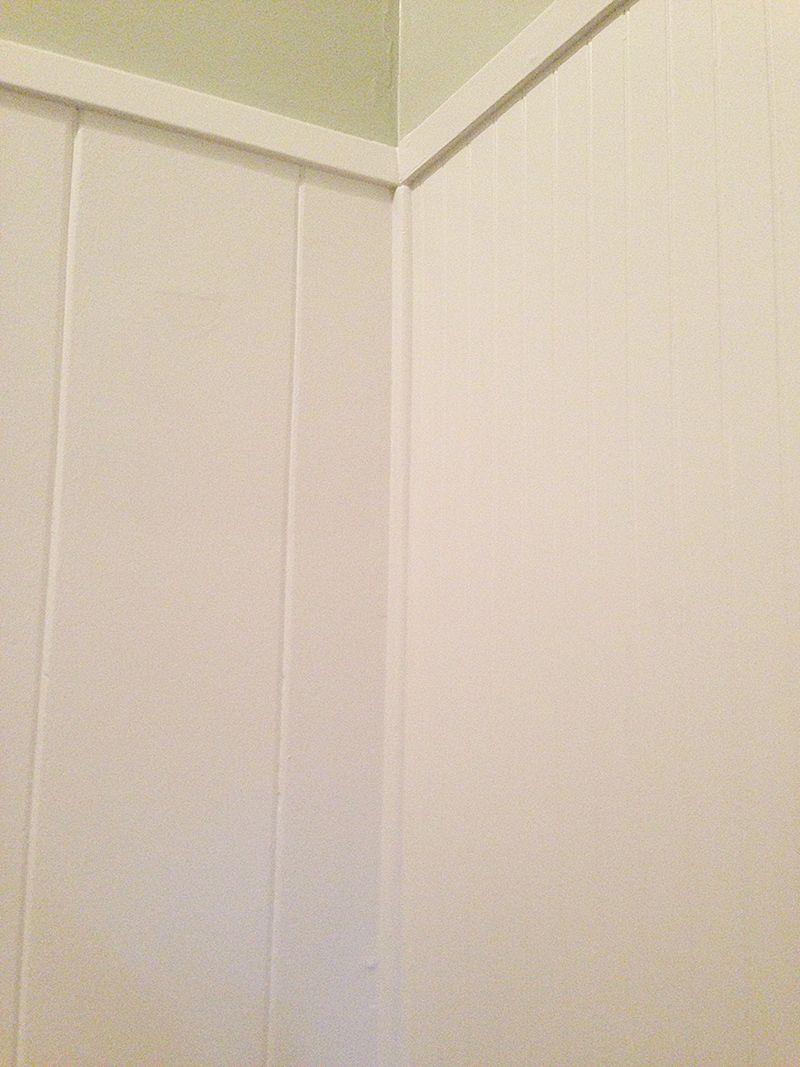 The bedrooms are good-sized, and the two basement closets are huge.  Lucky renters 🙂
Coming up next in the revel– my favorite part, the bathrooms!
Happy Tuesday, everyone!