When it came to the bathrooms in our rental duplex, we really wanted to keep things classic, but also modernize them.  Because the property is so old, the bathrooms were a complete overhaul.  We found all kinds of interesting "artifacts" beneath the layers of paint.  Check out that vintage wallpaper.  We even found old razor blades and wrappers from the early 1900's in the walls– there was a slit in the wall where men would dispose of them.  Isn't that interesting?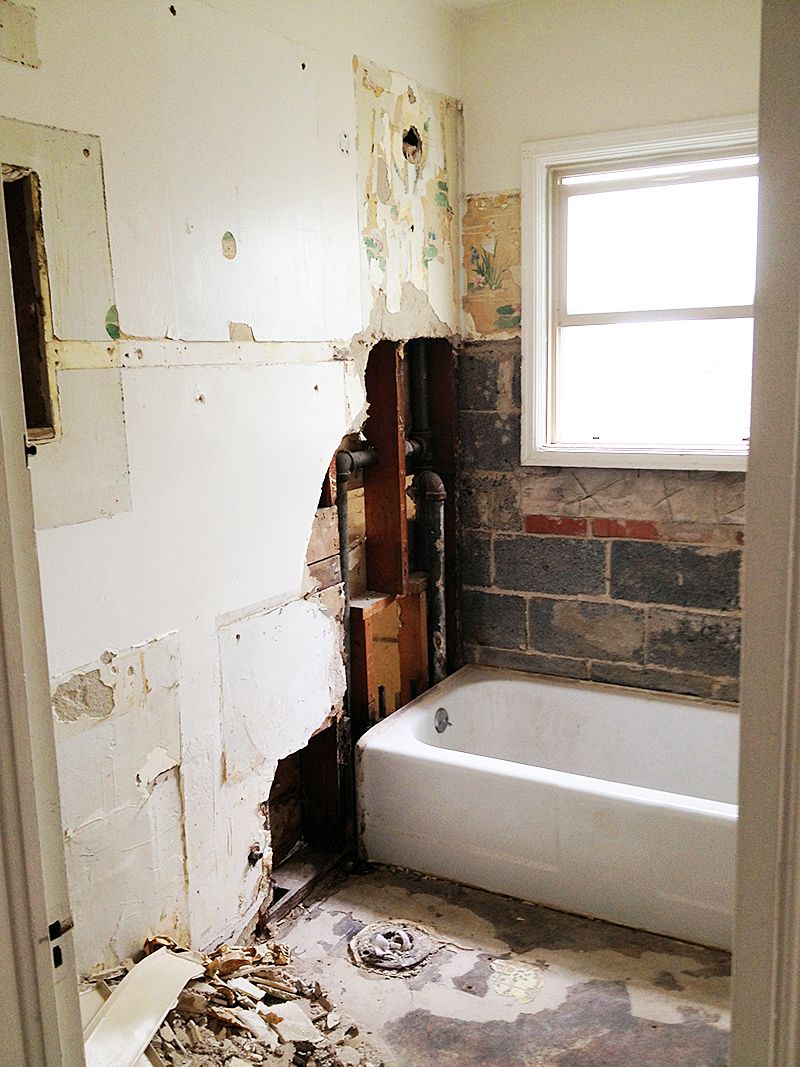 Once we tore it all down, it was time to build it back up.  Getting the walls even, particularly the shower wall for tile, was extra tricky.  Cinderblock is such a pain in the arse.  After much smoothing, and patching, and praying, the walls were ready for some tile!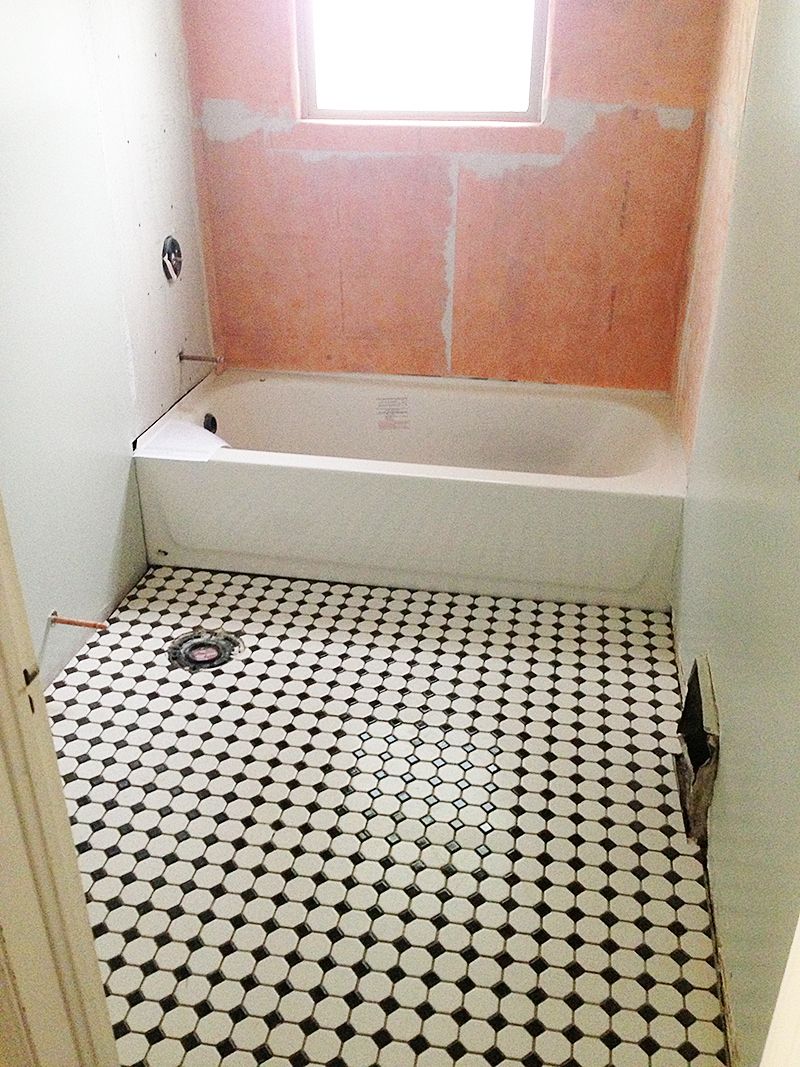 When we started, the upstairs bathroom was enough to give me nightmares and the downstairs had nasty old plumbing and some weird shower situation, but no real bathroom.  And now, behold, I give you the completed bathrooms.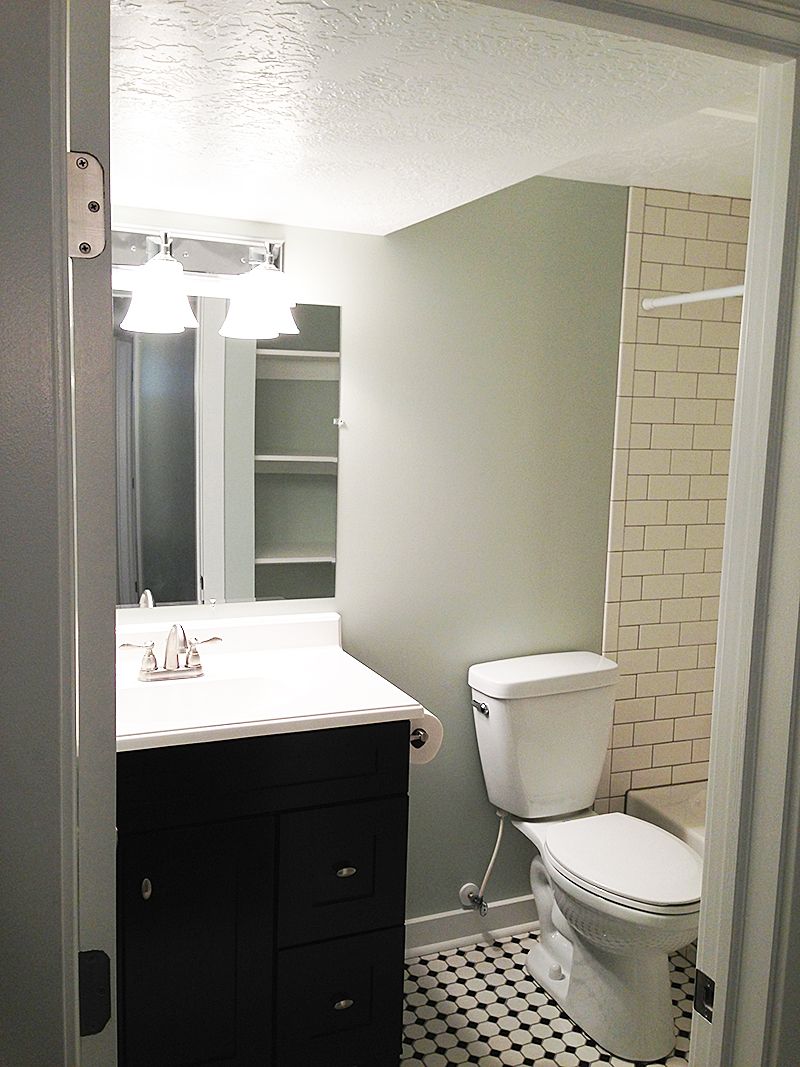 Both are virtually the same.  We kept the same paint throughout:  Benjamin Moore Gray Owl.  I think they are a testament that you can take what is available at your local hardware store and make it look polished and complete.  We bought the vanities at Lowe's.  The floor and subway tile are from Home Depot. Rubes is now an experienced hardware store cart rider.
One of our requirements was no separate vanity assembly– it had to be all in one piece.  Otherwise, it would be expensive.  This is a rental, after all.  The pickins' were slim, but we finally found one we were happy with.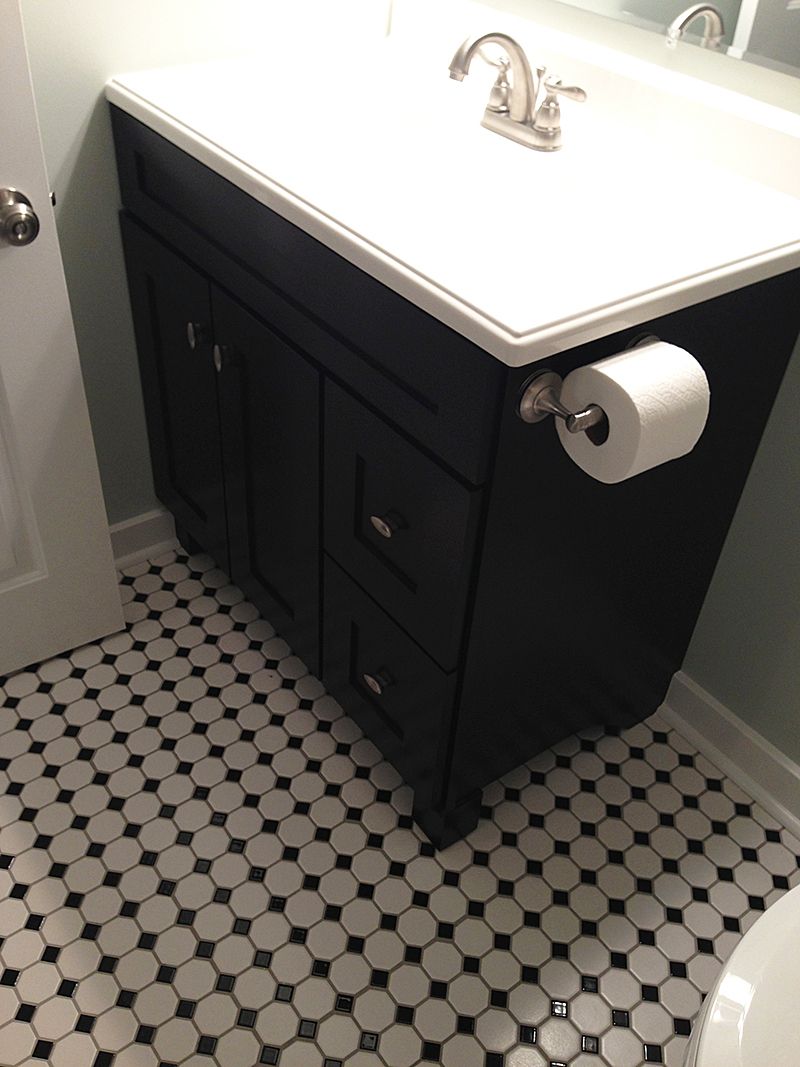 We wanted some built in storage, so when we laid out the space, we allowed for a little cutout in the wall.  It was really inexpensive to build the shelves, and I think it turned out really great.  Practical and cheap=sweet.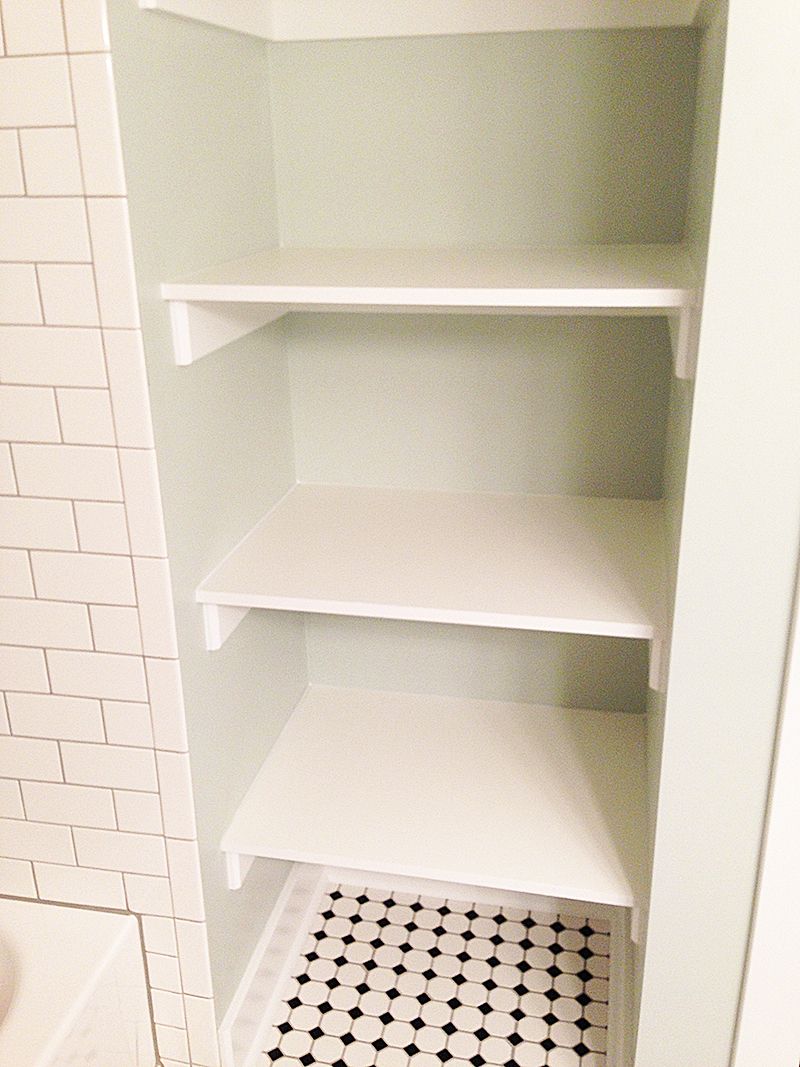 I seriously cannot believe it's all done and rented out already.  Phew!  What a relief.  And just like the addicts we are, we're already on to the next project (and we have some exciting ones in store).
Hope you all have a wonderful weekend!
xx