Ok lovers, what food represents romance the best? Chocolate. So on this week of love, I have the perfect recipe.  Ask any man what a woman would like for Valentines Day and the answer would be chocolate (well, diamonds would probably give chocolate some competition).
When I think of a sinfully delicious chocolate treat, the first thing I think of is my Chocolate Custard or "pots de crème." This recipe is the richest, creamiest custard I have ever tasted. I have used this as a layer in a chocolate trifle, as a filling in layer cakes and filling for pastries but my family likes it best alone. The portions are small, and there is a reason for that. It is so rich and filling that you would never be able to eat a full bowl. This is not chocolate pudding. I found the recipe in the 2003 Everyday Food, and I have made it so many times in the last 10 years that my book club, family and friends request it. Some even claim it has made them light headed (amateurs).
Like any recipe, the key to this is using the best ingredients available. There are only 6 ingredients and every single one has to be the best. Trust me.  I use a Lindt semi sweet bar for the chocolate and madagascar vanilla. You really will be able to tell the difference with quality ingredients and it is worth every extra penny they cost.

*From Everyday Food- issue #6 2003
Serves 4
1 1/2 cups half-and-half
1 teaspoon vanilla extract
3 large egg yolks
1/4 cup sugar
pinch of salt
3 ounces semisweet chocolate, melted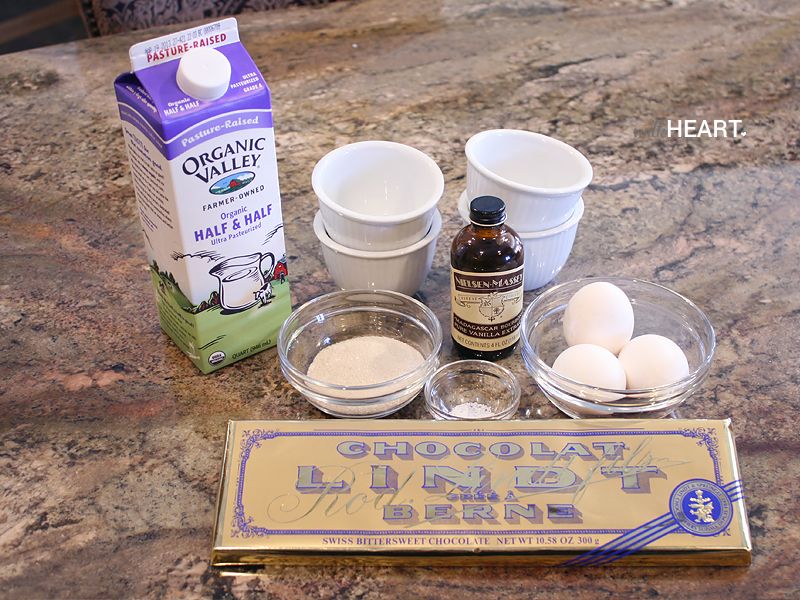 Preheat oven to 325°. Bring a kettle of water to a boil. In a small bowl over boiling water, melt chocolate. Set aside. In a medium saucepan, bring half-and-half and vanilla just to a boil. Remove from heat.
Place egg yolks, sugar, and salt in a medium bowl. Beat until light, then whisk in chocolate until throughly incorporated.