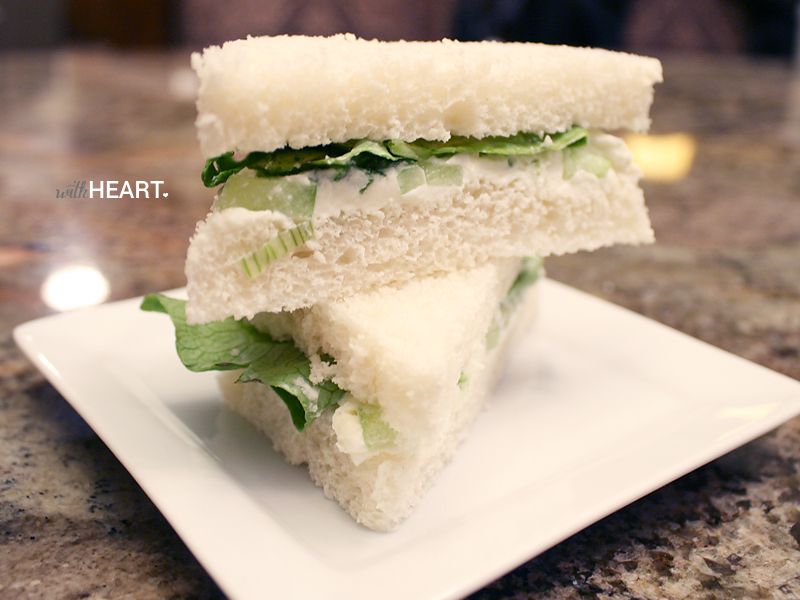 We once went to Ghirardelli Square in San Francisco and there was the most charming tea shop that my family had afternoon tea in.  My daughters had a wonderful time sampling the delicate tea cakes, buttery crumpets, and scones.  But their favorite of all was the small cucumber finger sandwiches.  We came home wanting to duplicate our experience at the tea shop, so I set out to find a good recipe for cucumber sandwiches.  This is our favorite.  A very simple, fresh sandwich that is fun to eat and pairs well with tea.  It's perfect for parties or for a fresh lunch option.
**As a side note, I have used this mix as a dressing on many other sandwiches–it is heaven on a turkey or chicken sandwich, and I even love it spread on crackers.

INGREDIENTS:
1/2 cucumber, peeled, seeded and grated
1 bunch scallions, white parts plus 2 inches of green parts, finely chopped
8 ounces cream cheese, softened
1 tablespoon mayonnaise
8 slices white bread, crusts removed
3 leaf lettuce leaves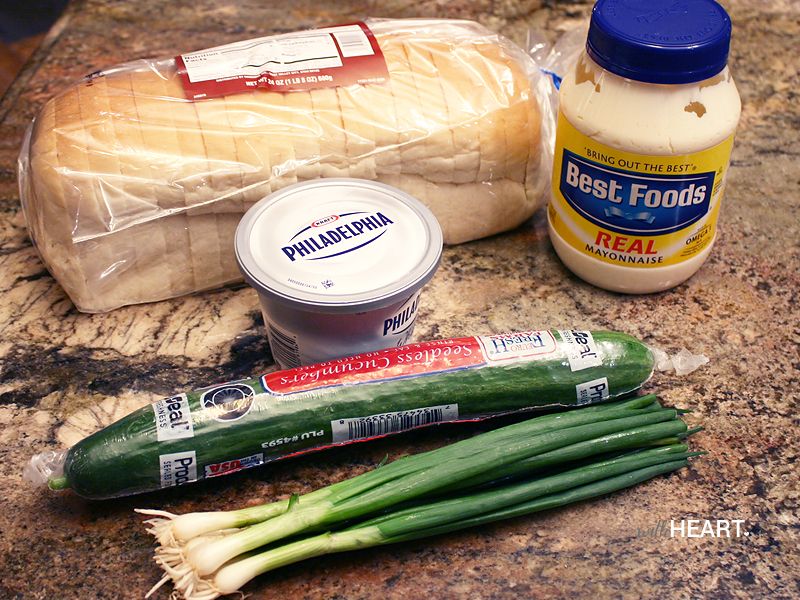 Peel the cucumbers, slice in half lengthwise and scrape out the seeds with a spoon. Using a grater, grate the cucumber into a colander and drain moisture off (when I've been in a hurry I just chop the cucumber up into small pieces and we have liked that just as much as the grating). Transfer the cucumber into a bowl.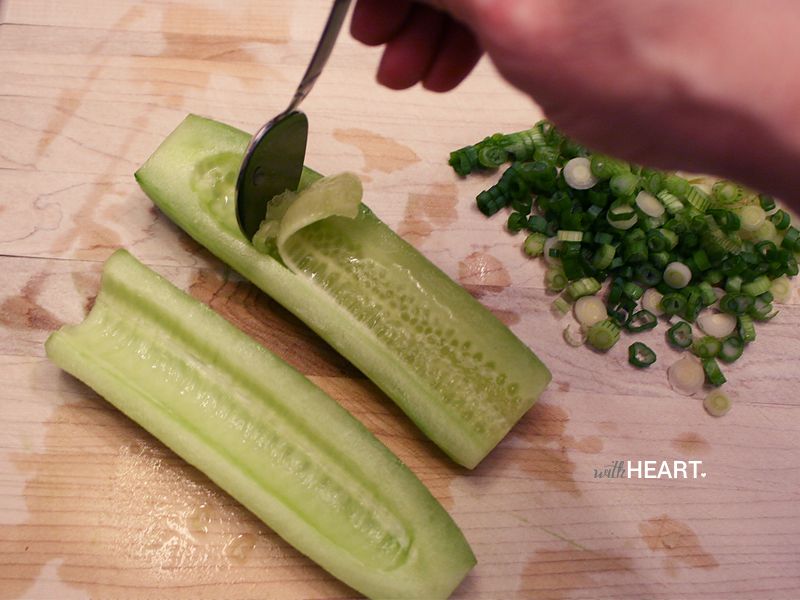 Finely chop the scallions and add them to the cucumber.  Add the cream cheese, mayonnaise and mix thoroughly.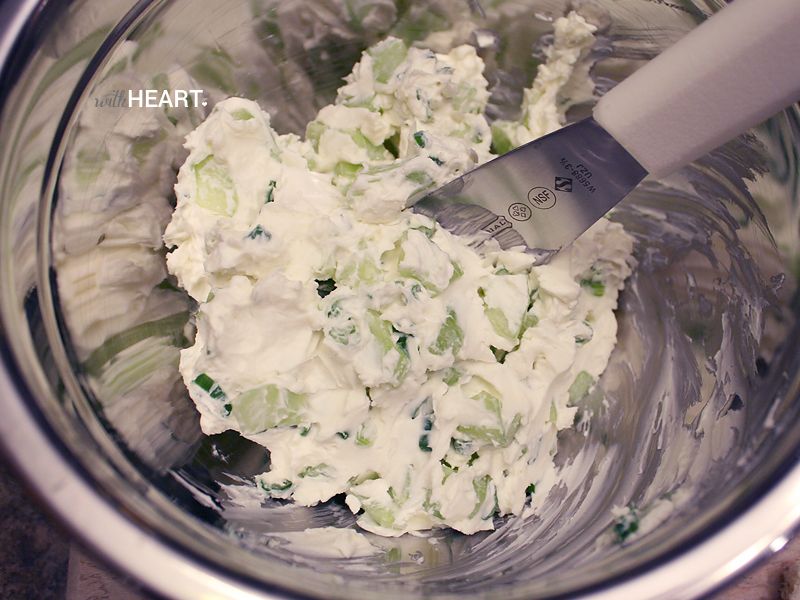 Spread each slice of bread with a thin but significant amount of the spread. Place a single layer of lettuce on top of one slice and put the two slices together so that the lettuce is between the two layers of spread.
Cut diagonally into four triangles and serve. Enjoy!