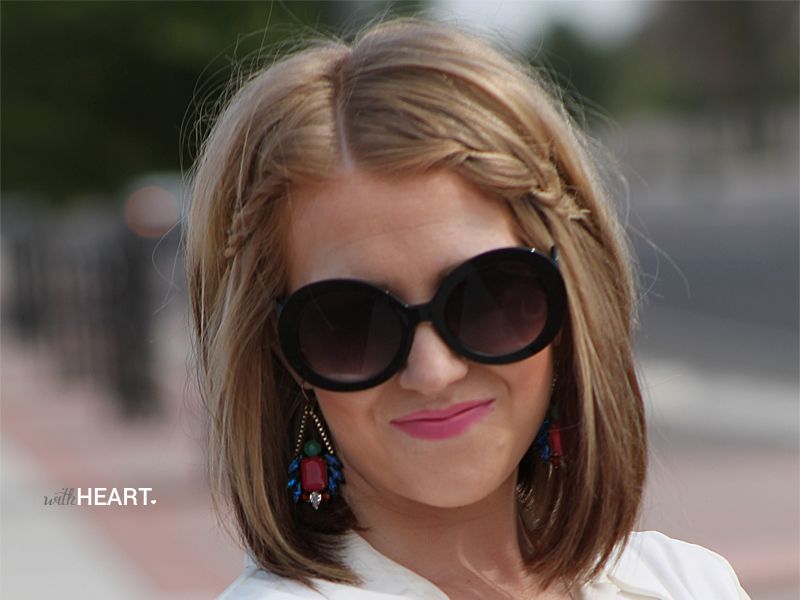 Do whatever makes you feel beautiful.  That's the beauty philosophy of today's BEAUTY BAG feature, Victoria Farnsworth of
Fashion Flirtation
.
"Whether it's expensive makeup or drugstore makeup, whether it's no makeup or cake face– the most important thing is that you feel beautiful," Victoria said.  "Don't let anyone else tell you differently."
Wise words, and now for some product recommendations (my fave).  Hearing what works from another woman is the best way to give a new product a go, imo.  So here we go!  A look inside Victoria's BEAUTY BAG.
When it comes to Victoria's routine, she switches things up depending on her mood.  She let's the outfit dictate the makeup, and has fun with colors and styles.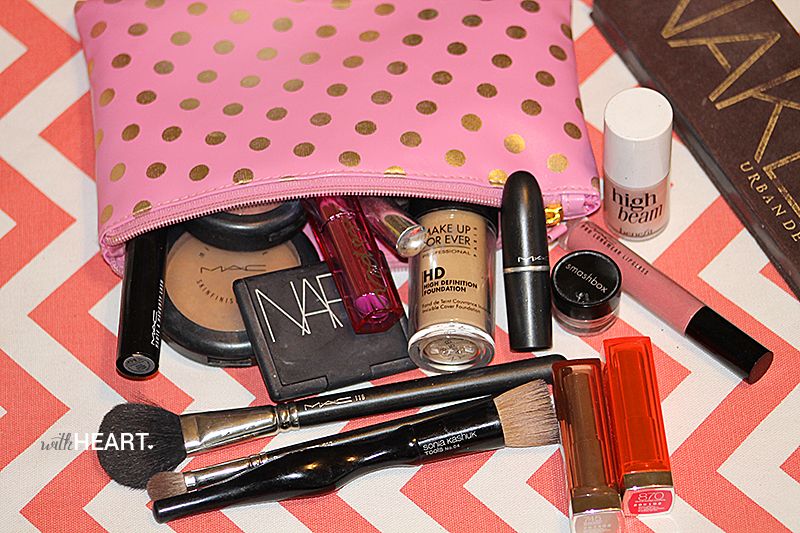 VICTORIA'S BEAUTY BAG
2)  Moisturizer: Right now I just use 
Ponds Dry Skin Cream
. I'm not a firm believer in spending a lot on moisturizers, because I think the drugstore products work just as well as the high end products.
Victoria can't do without her moisturizer or mascara. "I have naturally blonde lashes, so mascara is something that I need in order to feel ready in the morning. And I love what the
MAC Haute and Naughty
 mascara does to my lashes. It makes them look so thick and full!"
Her secret to getting a fresh face is a well known fact in the world of skin care– moisturize.  "My skin is more on the dry side, so moisturizing makes such a difference in how my foundation goes on. It doesn't crease and it doesn't ever look dry and flaky!"
I'm fresh off a trip to the Big Apple.  It was filled with entirely too much eating, a lot of laughter, running through the rain, and reliving my days as an intern at ABC News.  A trip recap tomorrow!
Have a wonderful day,