I just love a great recommendation.  If a friend thinks something is the bees knees and I should have it, I get it.  In fact, I think personal testimonies of anything carry more weight than any back of the box review, so I reached out to a few ladies who know– women who have tried it all and have gathered the best in their "beauty bag."  And, I'm sharing their makeup secrets with you.  Let us all learn from their tried and true wisdom.
First up–Shannon Abbott of Style with Shannon.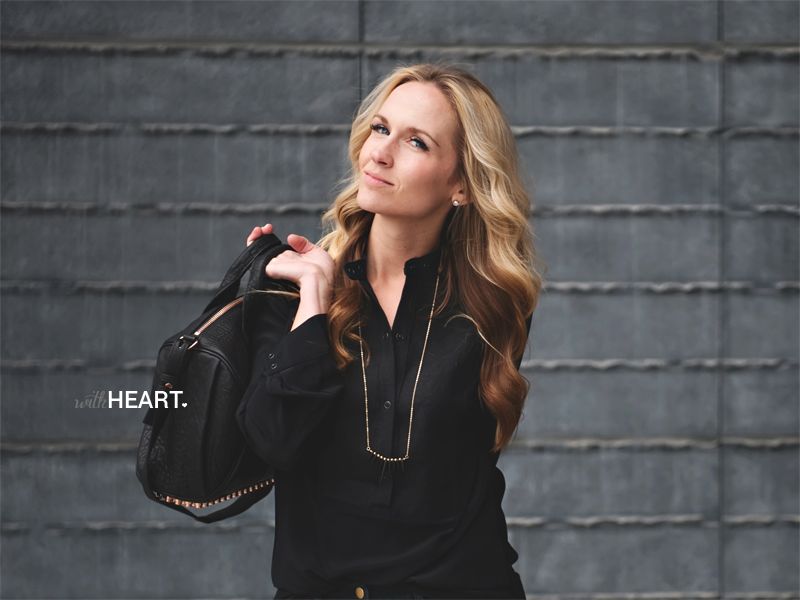 Shannon is known for her fresh face and carefree style.  Her beauty philosophy reflects her simple atheistic:  Focus on the positive and hide the negative.  Makes sense, eh?  Ok, here we go… here's what's inside Shannon's BEAUTY BAG.
Q) Do you have a set routine, or do you switch it up every day?
A) Lately, I have been more set, but I do try new things once in a while.  I love to go to Nordstrom and Sephora and get advice from a makeup professional.
Shannon's Favorites
                    1)  Facewash: I have very sensitive skin and most facewash makes me break out more.  The only one I've found that's fine is Olay Total Effects.
                    2) Moisturizer:  e.l.f. Tinted Moisturizer.  It also has SPF 20.
                    3) Blush: Benefit (bella bamba)
                    4) Eyeshadow: Mac (Naked Lunch)
                    5) Lipgloss/stick:  Benefit Lip Tint
Shannon says she can't live without her false lashes.  (Great falsies here).  And if not for those, her desert island item is mascara.  Her best kept beauty secret?
"e.l.f. cosmetics!!!" Shannon said.  "Almost everything is only $3 and it's amazing!"
Love her sense of practicality!  Watch for more BEAUTY BAG features on withHEART.  I can't wait to add a few of these to my beauty bag…
And speaking of great deals,
GAP
is having a 25% off online purchases today.  So many
great sale options
!
Happy steal-finding,