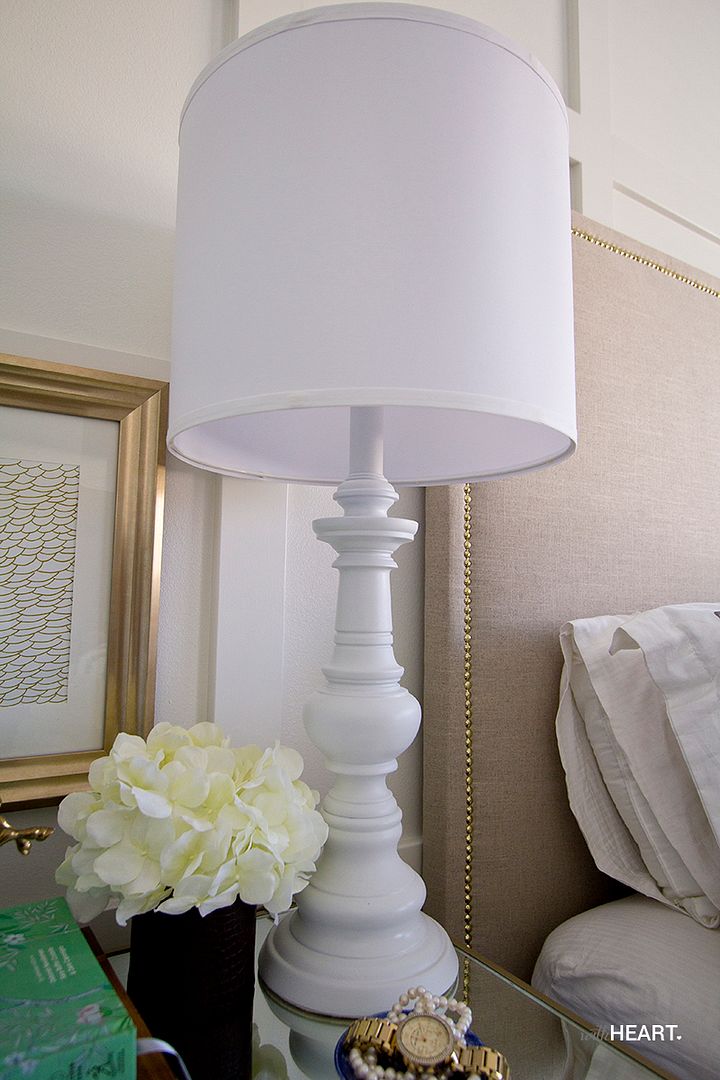 I have long been on the hunt for the perfect white lamps for my nightstands.  I wanted a sort of knobby shape.  I wanted them to be tall.  I wanted them to be bright white.  And I wanted a drum shade.  I couldn't find anything I liked exactly, until I found a style I loved at West Elm.  But wouldn't ya know, it was discontinued.  I mourned those lamps for a while, then I decided to get creative– and try to save myself some money in the process.  The West Elm lamps were well over $150 bucks a piece.  Ouch.
I drove by a yard sale while picking up Ruby from my in-laws and noticed some large brass lamps on a table.  I decided to check them out, and they were in pretty decent condition.  No dents, they worked (kinda important), and they had the purrrrfect price tag: $5 bucks a piece.  Sold!  And they were exactly the shape and design I was going for.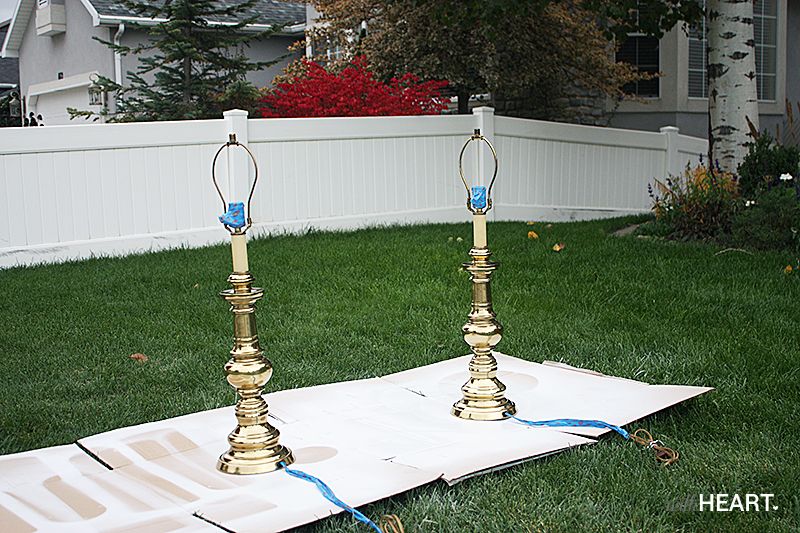 The brass would have worked in some spaces, but I had my heart set on white.  So, I decided to spray paint them.  Do I spray paint everything, you ask?  No, but I spray paint a lot.  It's cheap, it's easy, and I hate brush strokes.  Spray paint for the win!
Spray painting brass lamps is easy, if you use the right paint.  First, I gave them a really good cleaning.  I used vinegar and a soft cloth to wipe down all of the nooks and crannies.  I let them dry overnight, then taped off the electrical attachments and the cord.
Priming is super important when spray painting brass.  I used the Rustoleum Clean Metal Primer.  Worked great.
You want to make sure you go slow with both the paint and the primer, as not to let the paint pool or drip.  Also, be sure to get up, get down, get all around so you coat all of the grooves of the lamp.
I let it dry for a few hours, then I was ready to paint.  I used Rustoleum Gloss Protective Enamel.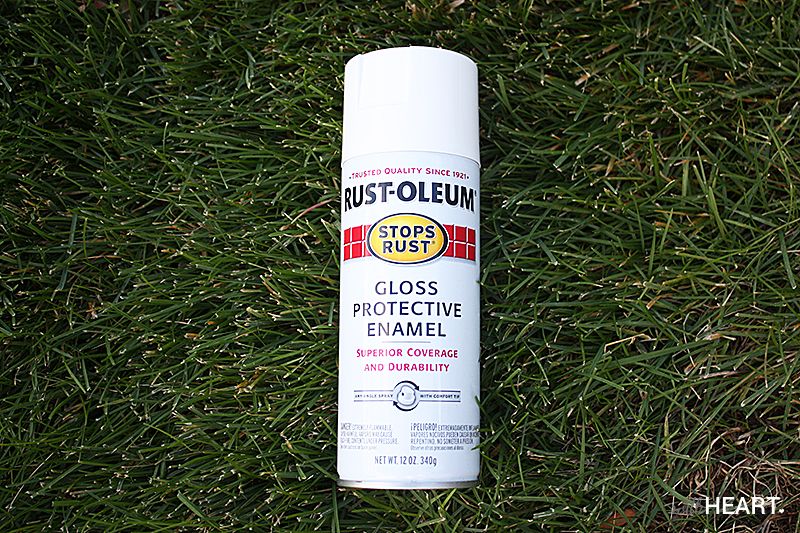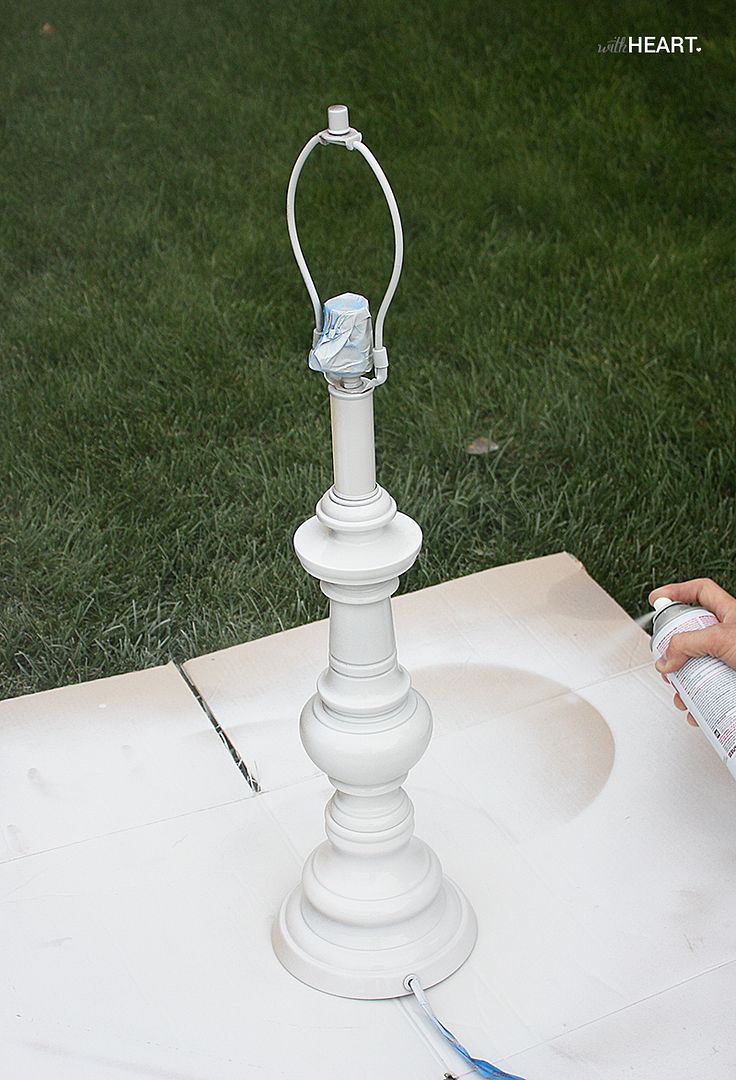 I wanted them to be kinda shiny, like ceramic.  I did three coats, just to get it all even.  I could have probably gotten away with two, but I like to really make sure it looks even and smooth.
So amazing, right?  They already looked so great.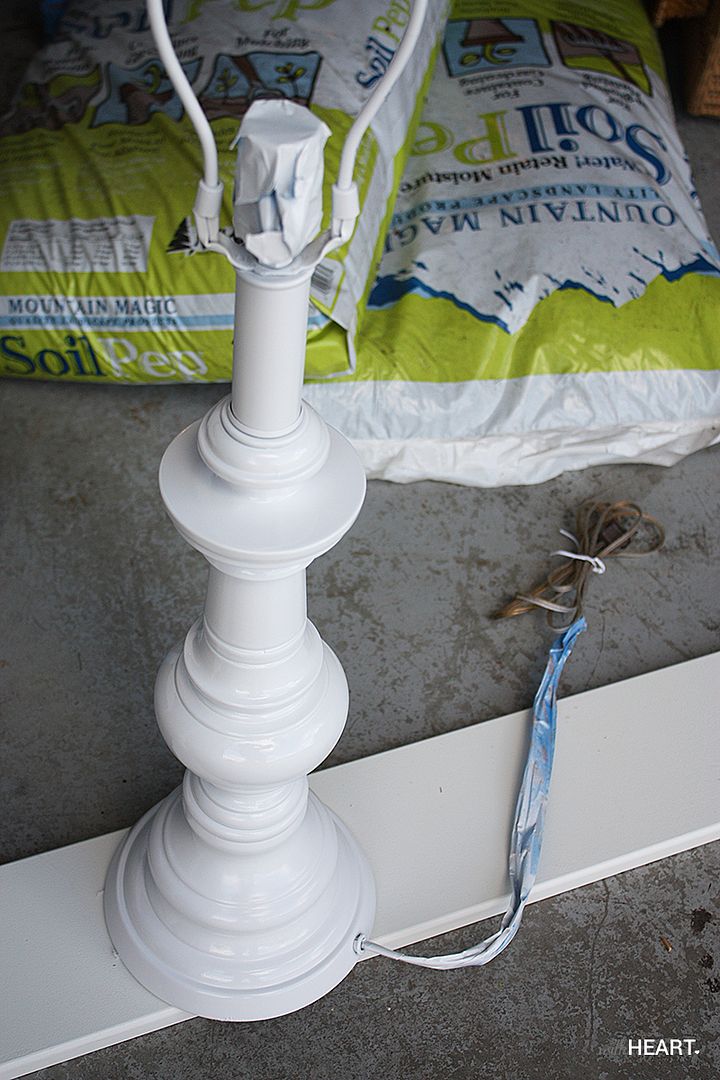 Then I had a dilemma… what to do about the lamp shade.  I wanted a true drum shade, evenly sized from top to bottom.  I had a tough time finding one that was big enough that wasn't really fat or too short and again, really expensive.  You can spend $100 dollars easily on a lamp shade.   In desperation, I finally checked IKEA, but I was skeptical.  Then I saw these: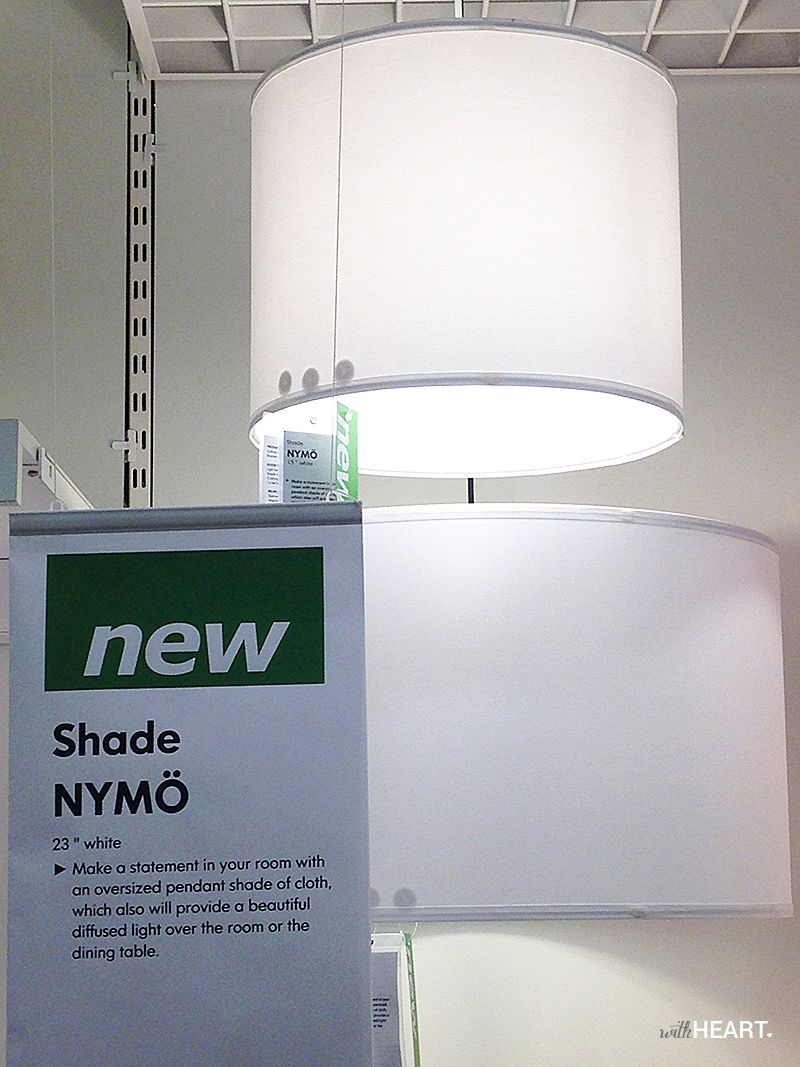 They were the perfect shape and color– a true white to match the lamps.  And the price?  $14 a shade.  Seriously.  But there is a problem with IKEA lamp shades.  They don't fit most lamps.  The hole is too wide.  My fix?
I found some wide washers at Home Depot and Gorilla Glued them onto the ring of the shade.  Then they fit perfectly in place.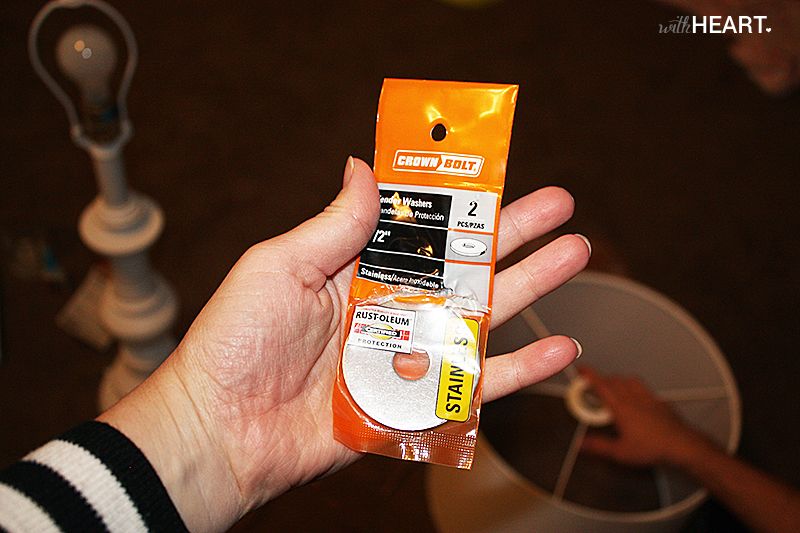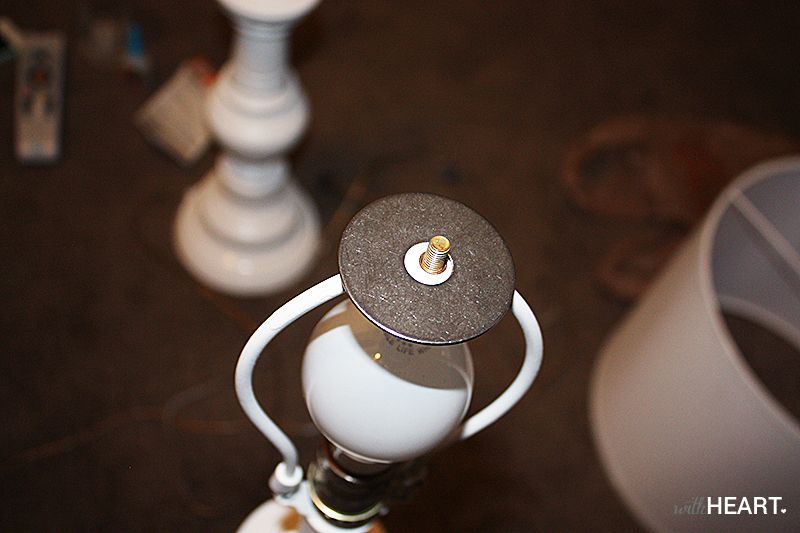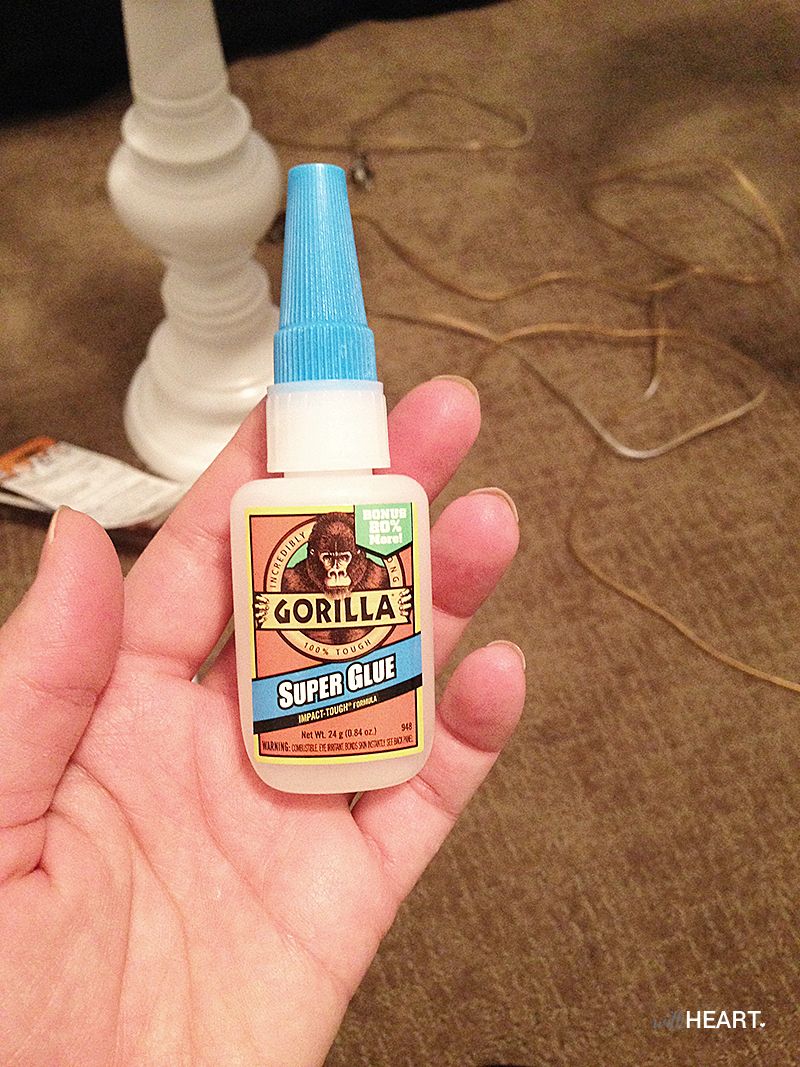 It gives me so much satisfaction to see them sitting on our nightstands, knowing what I spent and what I could have spent.  And, here is the grand total:  $10/ two lamps, $28/ two lamp shades, approx. $6 for paint and primer, and let's say $1 for the washers gives us a grand total of (drum roll please): $45 ($22.50 per lamp).  Not too shabby.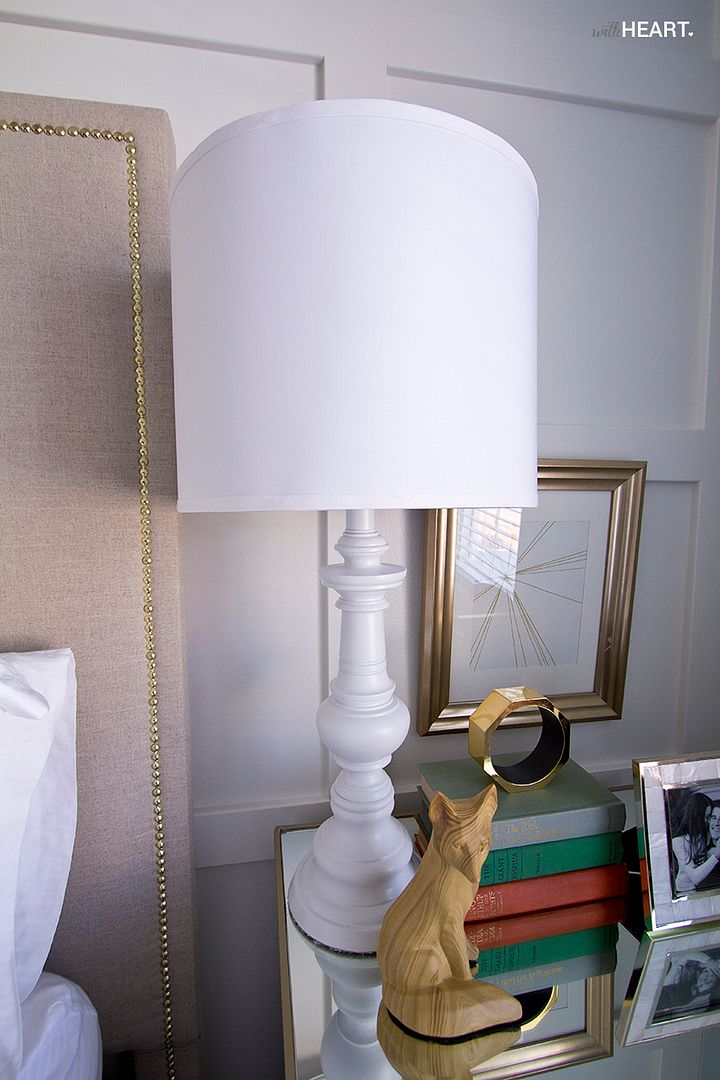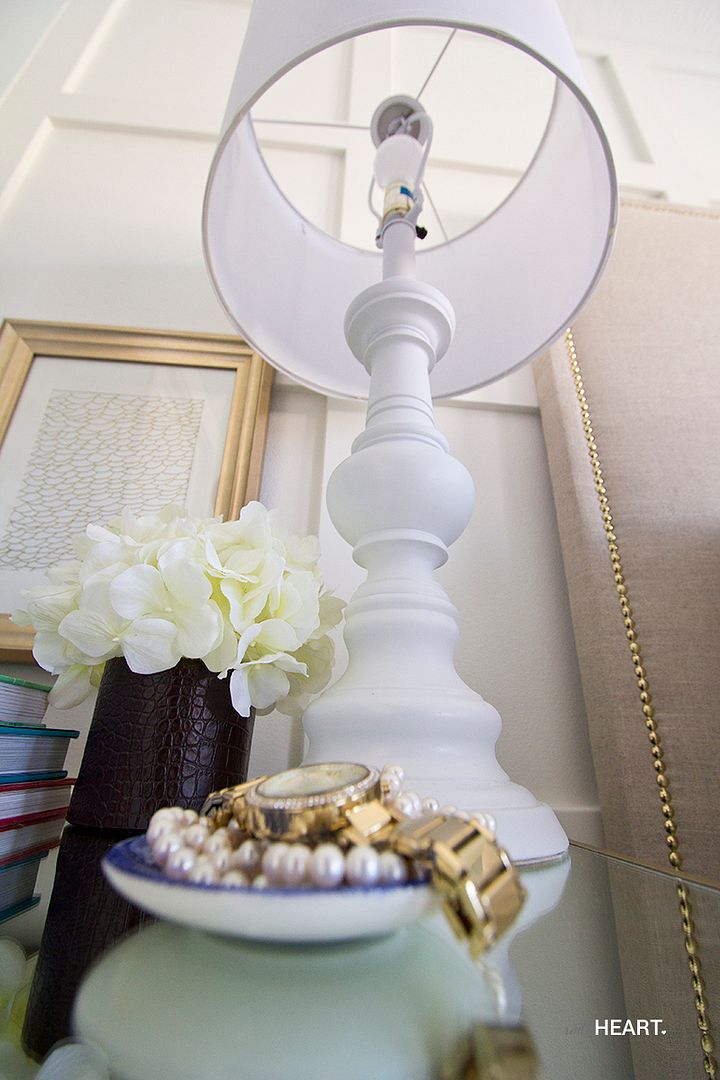 Are you ready to go hunting for brass lamps now?
(little fox on nightstand here)
I can't wait to show you what our weekend project was tomorrow.  Here's a hint… custom looking drapery at a fraction of the price– and no sewing!
In the meantime, is anyone else dying over Target's latest home decor?
These gold pillows are so pretty
This tray is the latest version of the one in my office… also comes in red and black now!
The jewelry boxes that go with the line are so lovely.  These are lovely too.
This pillow.  Yes and yes.
Happy Monday, ya'll!

Finished product photos by James Young