First, thank you everyone for your sweet thoughts on Instagram last night.  I think my body is trying to tell me to rest a bit.  All is well, and I'm going to have a nice, slow rest of the week and weekend.  Hope you can do the same!  Ok, now on to one of my all time favorite recipes.
If you're anything like me, the minute I get the first hint of fall, I start consuming everything pumpkin.  Pumpkin steamers, pumpkin shakes (my recipe coming soon!), pumpkin bread, you name it.  The recipe I'm sharing today has long been one of my favorites: Pumpkin Chocolate Chip Muffins.  It fills my home with the most amazing aroma and these babies always go fast.
Prepare yourself.  You'll want to make these again and again and again this season.   But they're easy to whip up, so whip away!

INGREDIENTS:
1 1/2 cups flour
1/2 cup sugar
2 tsp baking soda
1/2 tsp salt
1 tsp cinnamon
1/2 tsp nutmeg
1/4 tsp allspice
1/2 cup milk
1/4 cup butter or margarine
1 egg
3/4 cup pumpkin (canned or fresh) *note– NOT pie filling
1/2 cup chocolate chips
1/2 cup white chocolate chips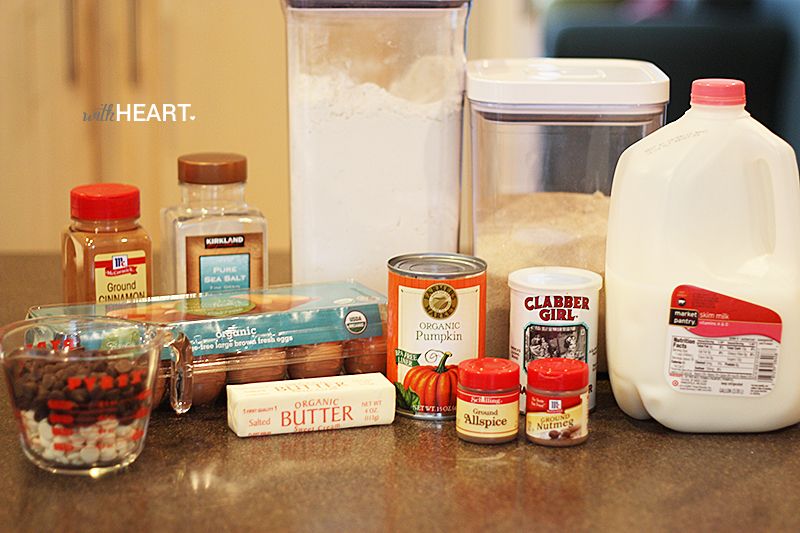 Mix all ingredients, minus the chocolate chips until just moistened.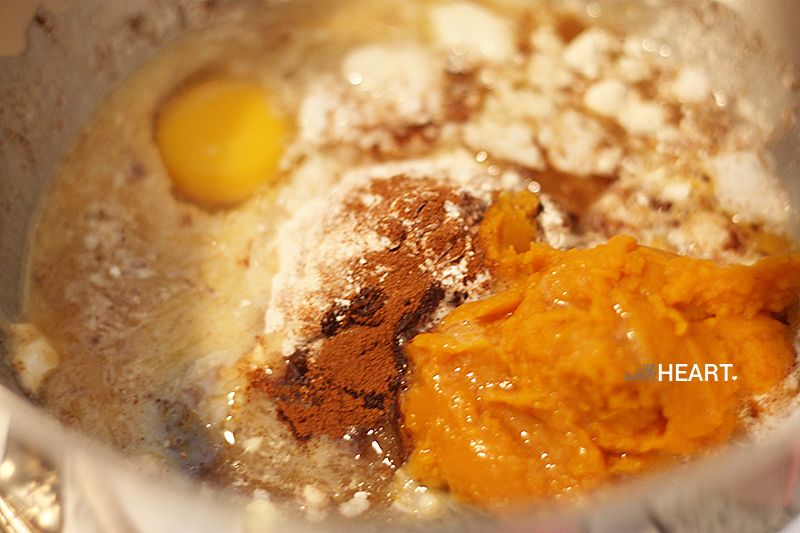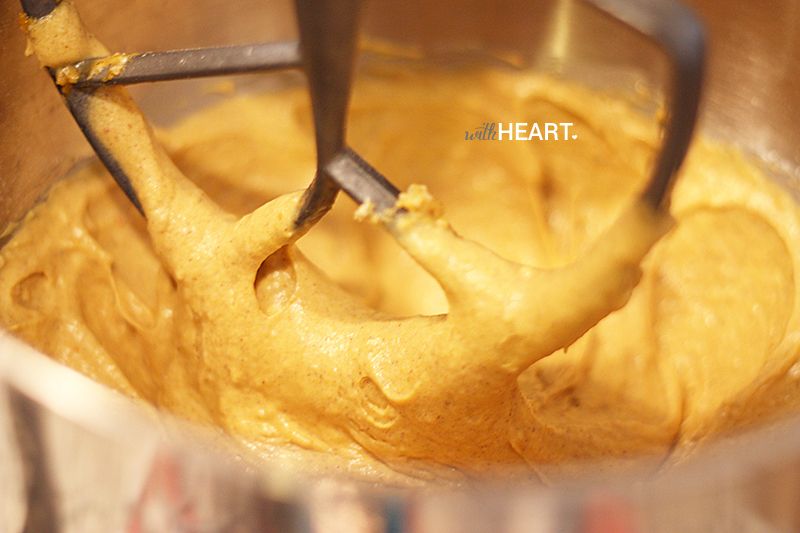 Add in those chocolate chips.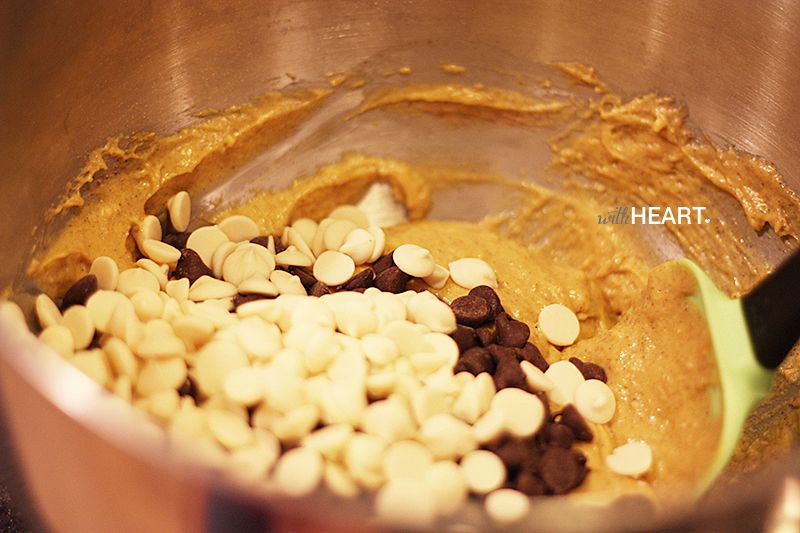 Fill muffin cups about 3/4 full.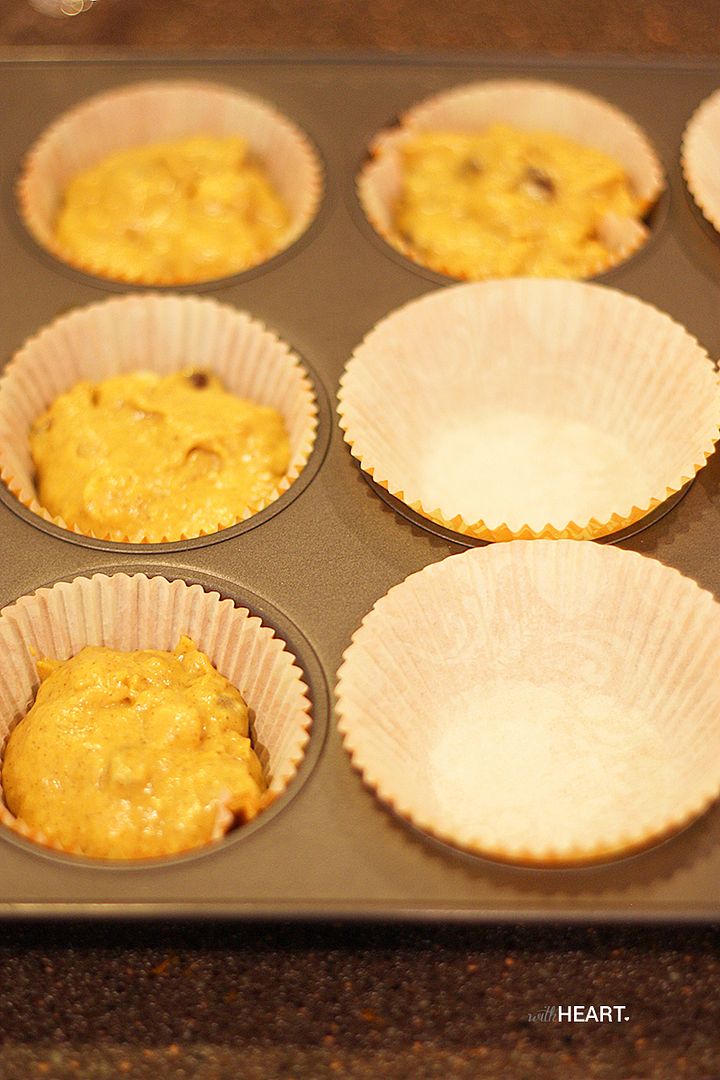 Bake for about 20 minutes at 400 degrees, or until a toothpick comes out clean. Watch and wait with great anticipation.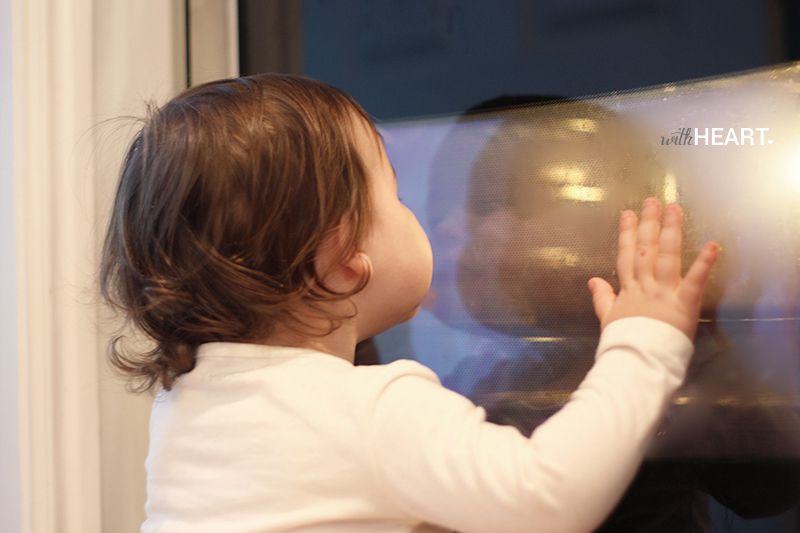 Pop those puppies out the oven and onto a plate. They are best served warm so the chocolate chips are oooey-gooey. Mmmmmmm.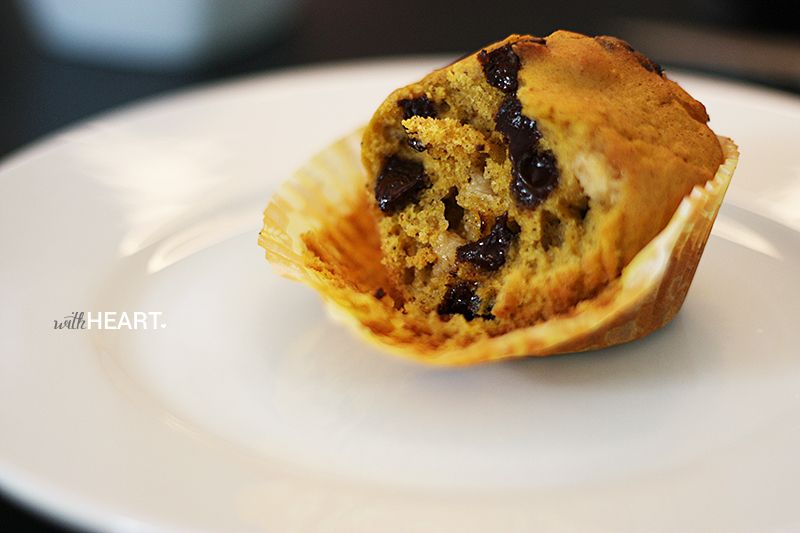 Have a wonderful Thursday!
xx,