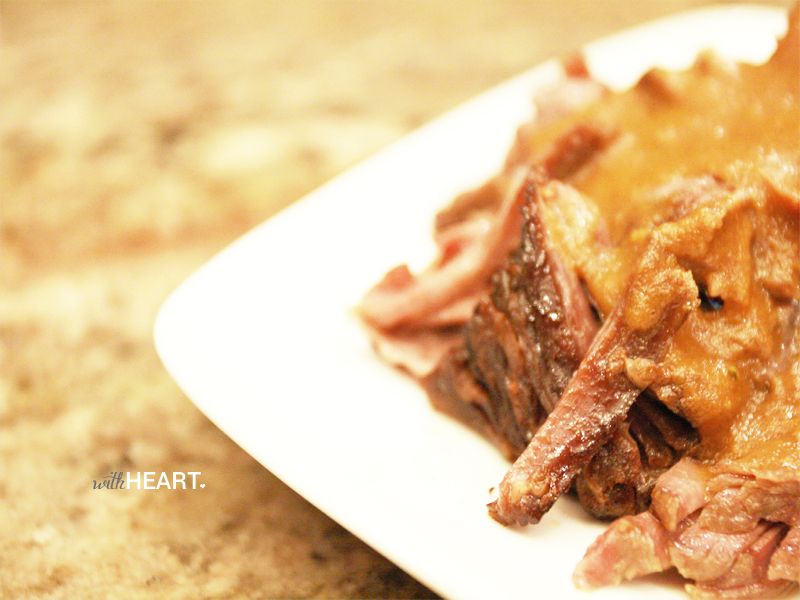 Everyone needs a killer roast recipe in their repertoire to call on for those Sunday dinners and special occasions. Actually it doesn't have to be a special occasion around our house for a perfectly cooked and seasoned, tender roast with the best gravy around. I learned to cook roast from my mother whose technique included foil, canned cream of something soup and that's about it. The results were usually hit or miss, and I needed a recipe that performed every time. I found this recipe in America's Test Kitchen, Best Recipe Yet cookbook and it is probably my favorite cookbook of all time. They test multiple recipes and pass along what works best and why for almost anything that you could think of making. If you would like to invest in a comprehensive cookbook that covers everything from pies and cakes to roast and fish, this is the book for you.
The most unique thing about this recipe is the use of salt as a tenderizer. Their recommendation is to get a Chuck Eye Roast, or Chuck Roast and trim off the thick vein of fat that runs through the center of it. You will be left with two pieces of roast that you then salt and let sit for one hour. This process draws the moisture out of the strands of protein and tenderizes the meat perfectly. I was doubtful the first time I made this, but believe me, it makes the most tender, perfectly tasty roast  you'll ever sink your teeth into. A low temperature and slow cooking time while sealed in a dutch oven type pot takes care of the rest. Give this recipe a try and I think you will have found a new standard for your collection.

From Best Recipe Yet
1 Chuck Eye Roast/Chuck Roast (approx. 4 pounds)
1 tablespoon kosher salt
2 tablespoons unsalted butter
2 medium onions, sliced
1 carrot, diced
1 celery rib, diced
2 cloves garlic
3 to 4 cups beef broth
3/4 cup dry red wine (you can substitute red grape juice, cranberry juice or apple cider)
1 tablespoon tomato paste concentrate
1 bay leaf
fresh thyme
1 tablespoon balsamic vinegar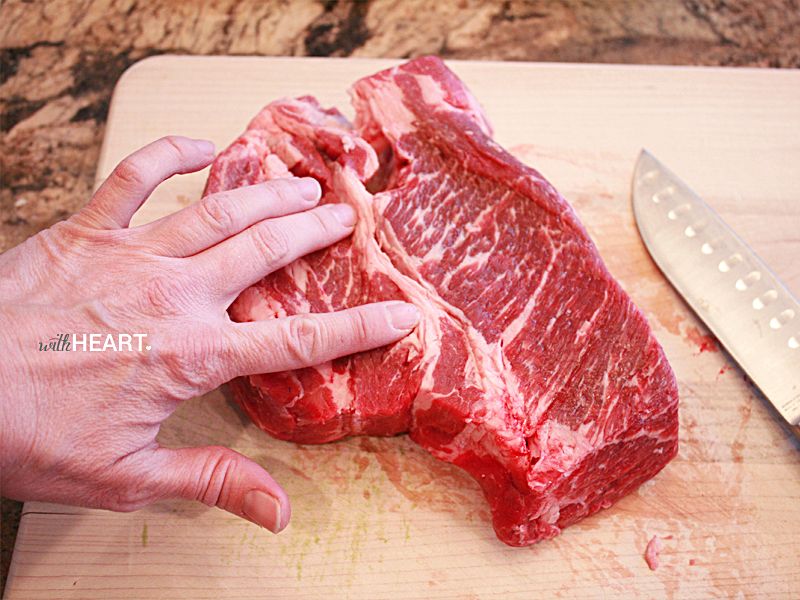 Trim the thick vein of fat running through the roast. Don't try to get all the fat, you need some for flavor and too much cut off will make your roast dry. Just cut the hard knobs of fat.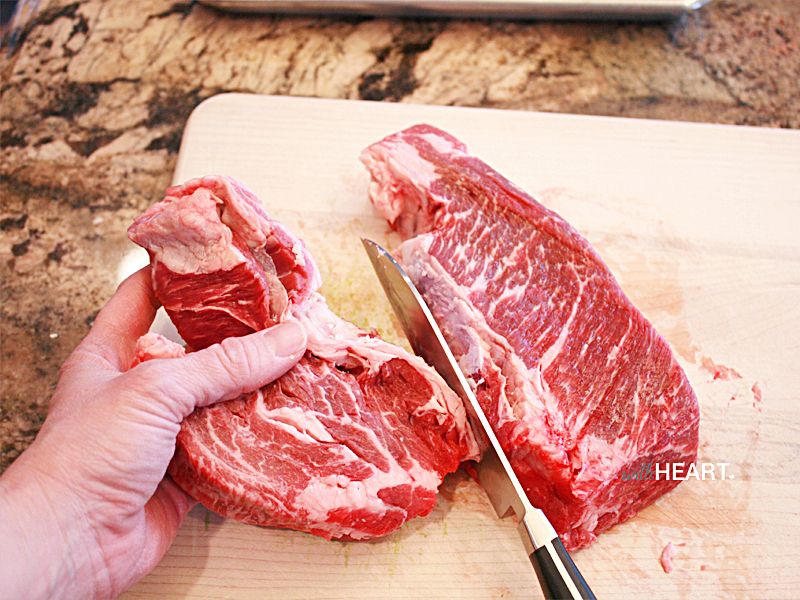 Salt the two pieces with 1 tablespoon kosher salt and place on cookie cooling rack over a pan and let sit for one hour.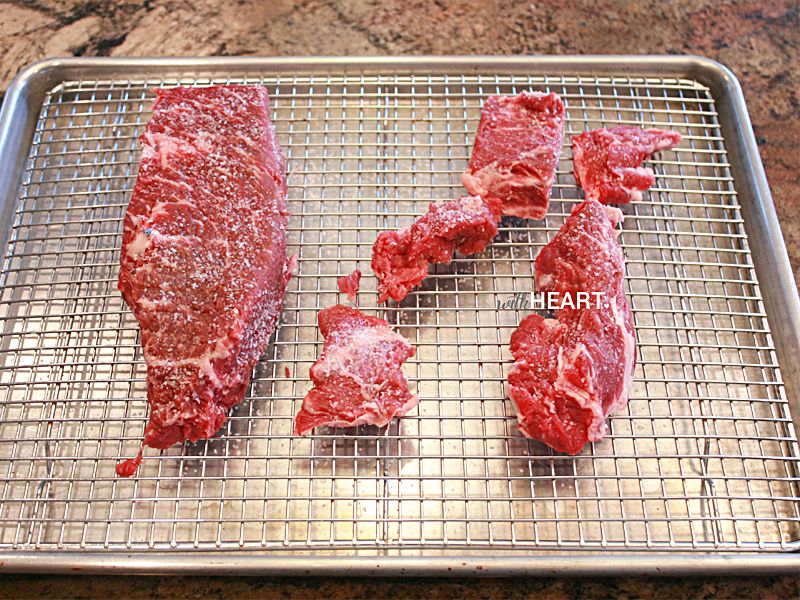 In a thick dutch oven type pan melt 2 tablespoons butter until done foaming. Add sliced onions, celery and carrot and cook until soft, approximately 8 minutes.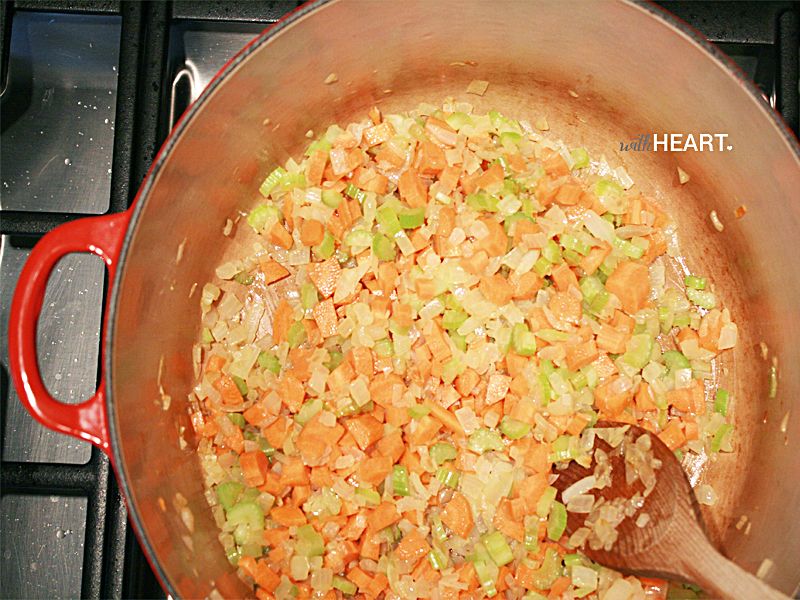 While these are cooking, season your roast with pepper and roll each and tie in 2 or 3 places with kitchen string.
Now add 2 cloves of minced garlic to your onion mix and cook until you can just start to smell it, approximately 30 seconds. Add 1 cup beef broth and 1/2 cup dry red wine ( you can substitute red grape juice, cranberry juice or apple cider if you don't want the alcohol). Add 1 tablespoon tomato paste concentrate, 1 bay leaf and 1 sprig of thyme.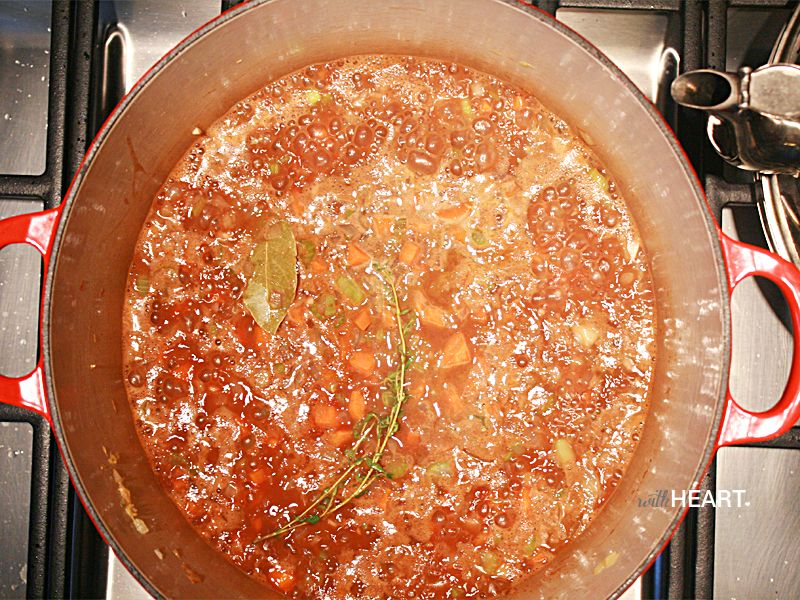 Bring this to a simmer and place your rolled roast in.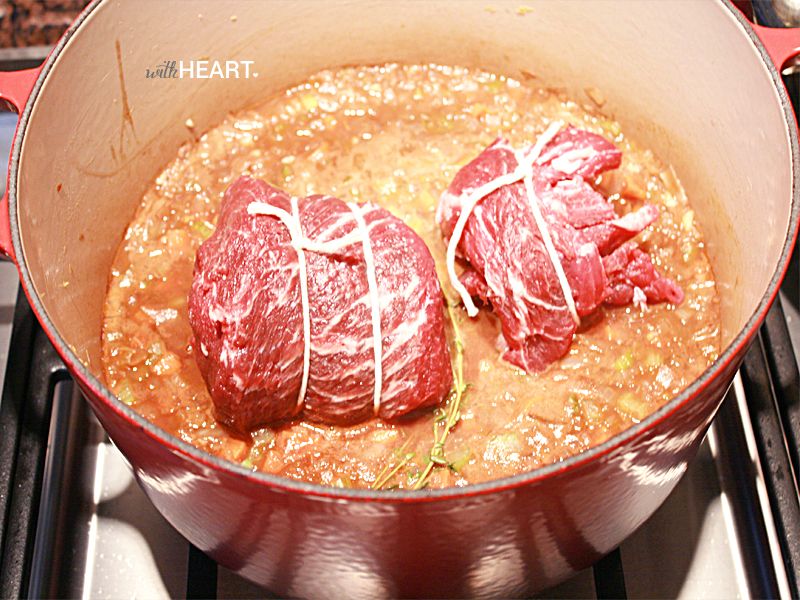 Cover the pan with foil to trap all the moisture and put your pan lid over the foil. Bring to a boil.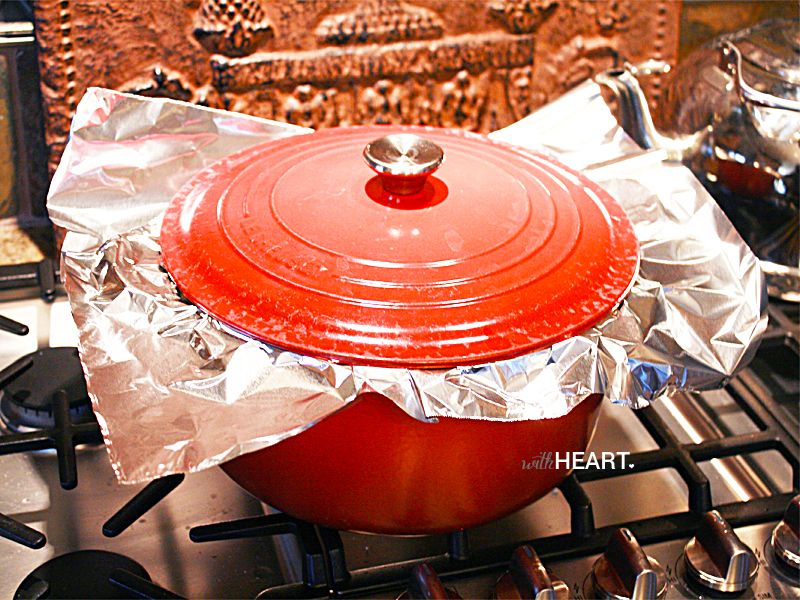 Put pan in a 300° oven for 4 hours, turning the roast over halfway through the cooking time.
Remove roasts and set aside covered with foil to retain heat while you make the gravy. This gravy is perfect for anyone with gluten intolerance or someone trying to reduce starch in their diet because it doesn't use any flour or cornstarch.
Remove the bay leaf and thyme sprig and discard. Drain the liquid from the vegetables into a 4 cup measuring cup. I drain them right into my blender.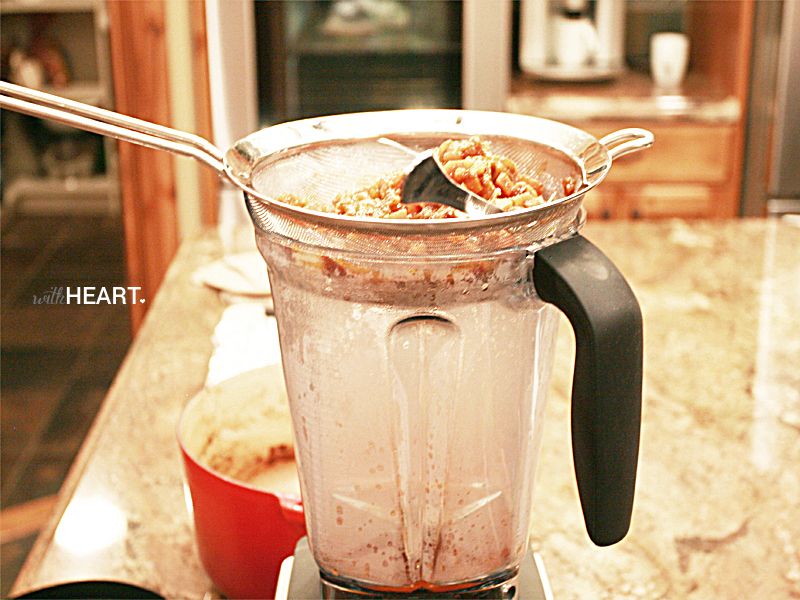 Add the beef broth to the drippings to make a total of four cups liquid. Now add all the vegetables to the liquid and blend.
This now goes back into the pan and back on the stovetop and heat on medium heat. Add 1/4 teaspoon chopped thyme, 1/4 cup dry red wine (or substitution) and 1 tablespoon balsamic vinegar and heat.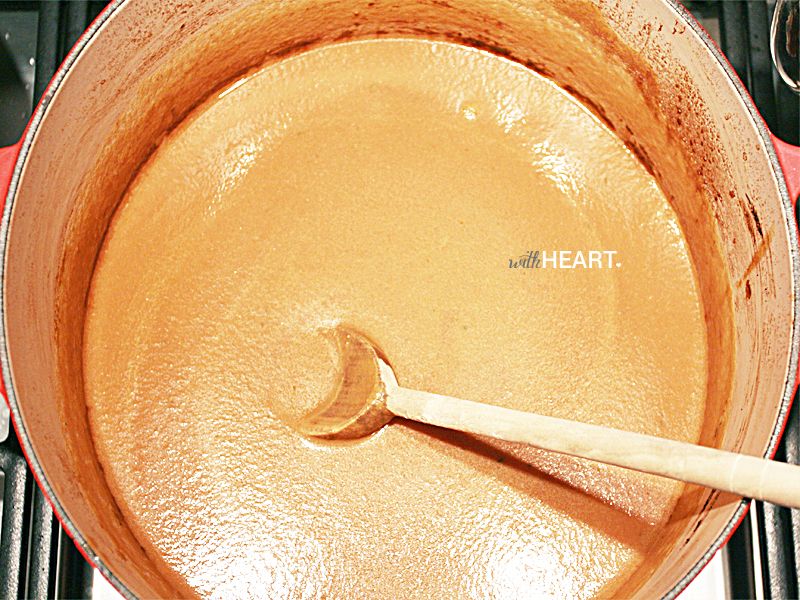 Note: I usually serve this with creamy cauliflower in place of mashed potatoes. Just steam cauliflower and put in food processor and blend until thick and creamy, exactly like mashed potatoes. Another sneaky way to feed your family vegetables and reduce the starch.
Carve meat and pour sauce over and serve. You can try to "carve" the meat, but it is usually so tender that it just falls apart when you pick it up!