Oh Deer, I'm in love with faux taxidermy accents.
If you follow me on Instagram, you may have seen a sweet little mug from IKEA with a stag silhouette.  I just love great deer decor, in part because my last name is Stagg.  It feels personalized to me.
But whether your last name has a deer connection or not, taxidermy is hot hot hot right now in design.  Here are some of my current favorites: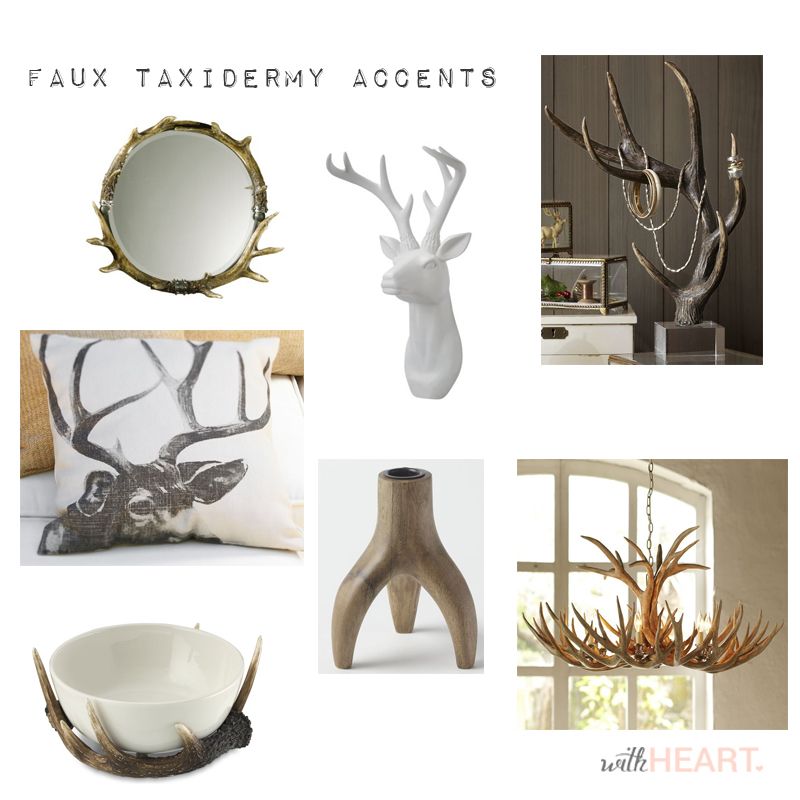 So, what do you think?  Are you on board with antler action like I am?