Summer has been moving full speed ahead around here. We have all kinds of projects and ventures going on. Jon has been swamped at work, I am gearing up for the Wednesday's Child telethon, and we're renovating our rental duplex, Ruby is cutting all four molars (poor girl!) but we've still managed to squeeze in some fun. By fun, I mainly mean eating. I give you exhibit A…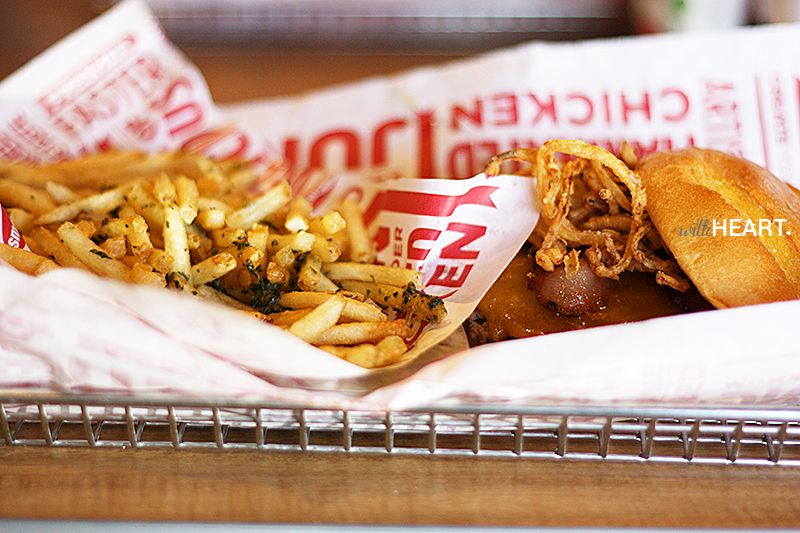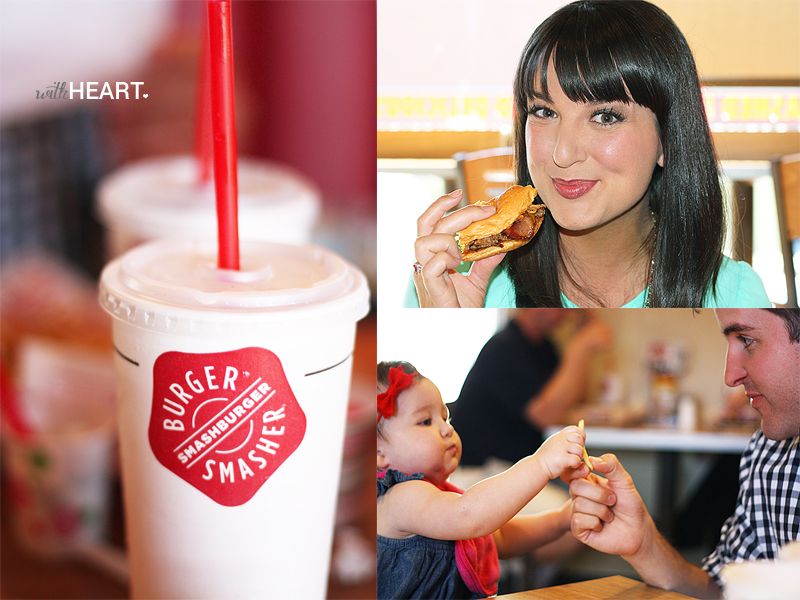 Our little family battled the crowds to attend the Smashburger VIP grand opening party at the location by our home. It was worth the packed restaurant. We have long loved the Smash and Ruby is their newest fan. She could not get enough of those fries.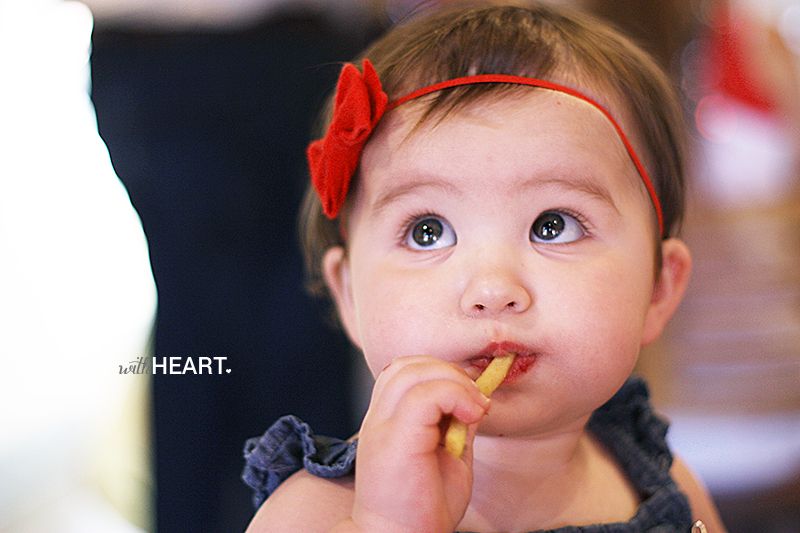 Last week I filled in at work for the first time since leaving full time and switching to freelance status. It felt as if I had been gone forever and like I had never left all at the same time. I covered a terrible small plane crash next to a rural highway. A passenger died on impact and the pilot survived, but was rushed to the hospital in critical condition. They had reported smoke in the cockpit and tried to make an emergency landing but clipped a power line on the way down. So awful. My thoughts remain with their families and colleagues.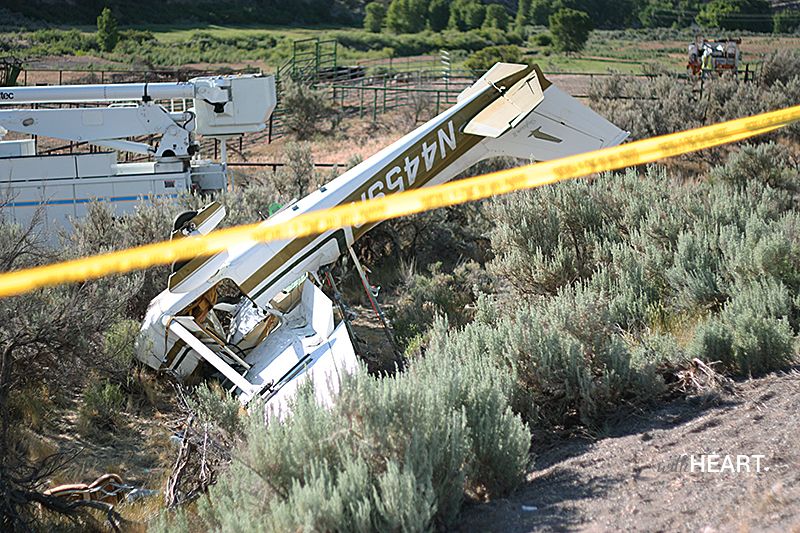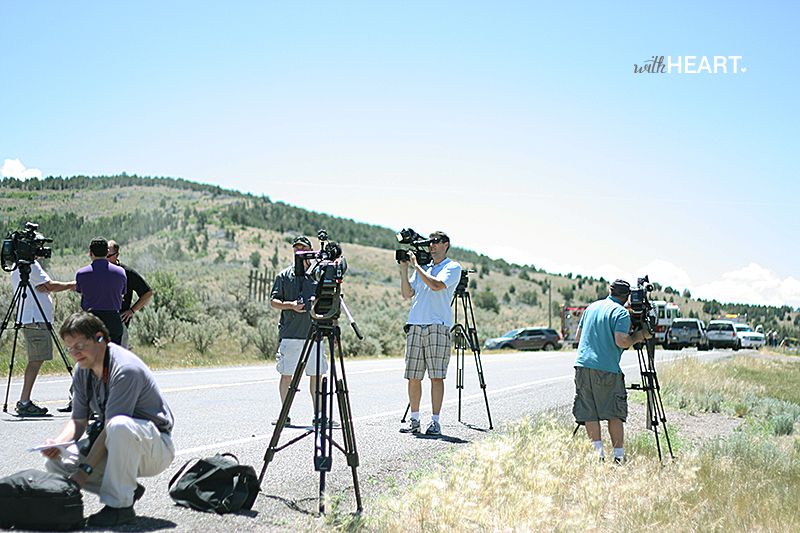 I missed Ruby terribly the entire day and couldn't check in on her, as we had no phone or internet access for most of the day. It felt so good to be back home with her the next day– I swear, she grew while I was away.
The sweet gals over at Small Fry invited me to their "Lights Out Mom's Out" event at Decadence Cafe. It was so neat to meet other bloggers– this was my very first blogger event! It was quite the group of talented women. Sadly, I didn't capture any photos to document the occasion. But I did take home one seriously sweet swag bag. Thank you so much for thinking of me, ladies!
Ruby and I wrapped up the week celebrating the main man in our lives, Jon. It was his birthday this past weekend. I made his favorite meal: prime rib (my first time making it and it turned out soooooo good!), grilled artichokes (recipe coming soon!), grilled veggies and corn.
He is so special to us. Ruby is pretty fond of that daddy of hers and she showed him so by giving him the world's longest birthday smooch (while they both giggled– she thinks she is sooooo funny!). Those dimpled baby hands make my heart leap.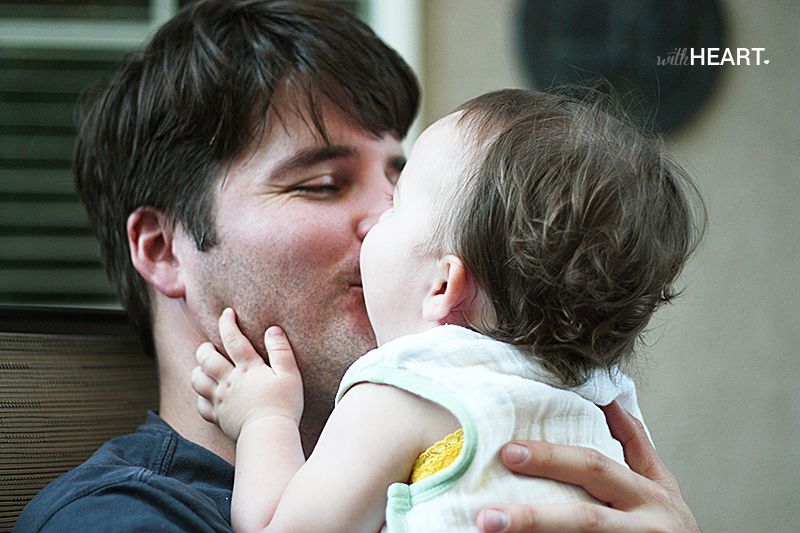 I am soaking up every summer night with these two. It's such a joy to be able to spend more time with them. They are the loves of my life.