Happy Tuesday! I'm all about practicality these days and this outfit is suiting me just fine: Jeans, a comfortable top, colorful flats, a statement necklace to take it up a notch, and my hair pulled up so tiny fingers can't grab it.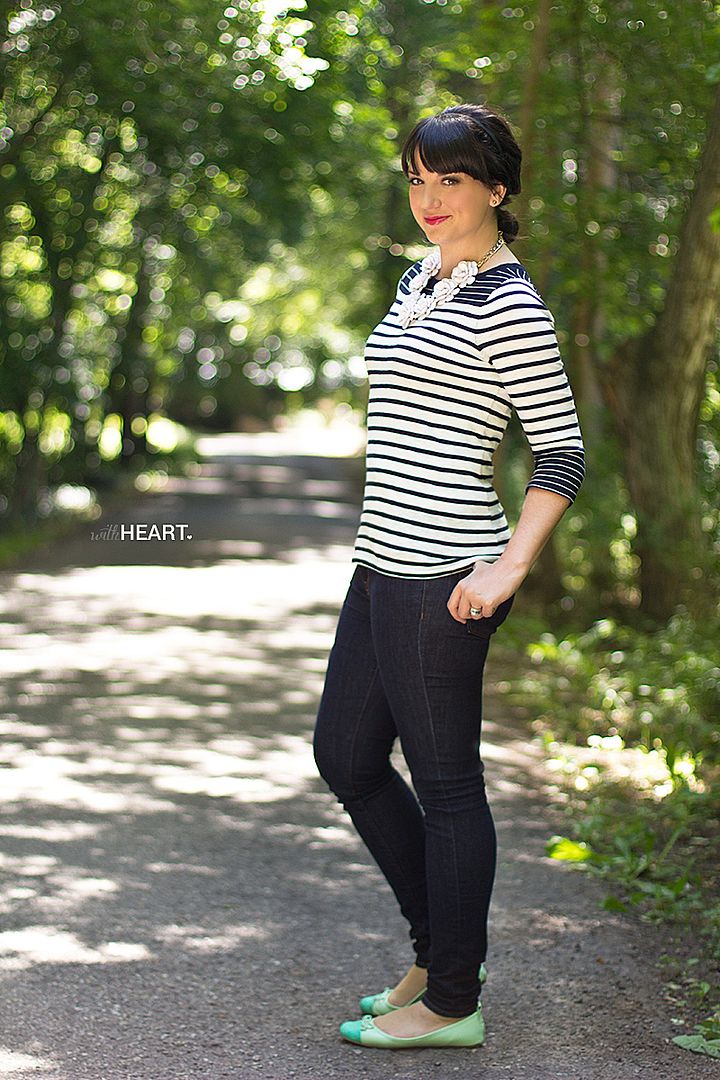 Top: J.Crew (on sale!) | Jeans: J.Brand | Flats: Ann Taylor, similar here | Necklace: Urban Peach Boutique c/o
And if you're loving my necklace, you're in luck– Urban Peach Boutique is offering withHEART readers 15% off their online purchase. Use the code "WITHHEART15".
And while we're on the topic of discounts, J.Crew has some seriously amazing stuff on sale, and an extra 30% off of knits and tees right now.  Here are some of my faves:
The swimwear deals are outta this world.  I picked up this, and have a whole slew of others on my list!
Adorable sweater for fall, anyone?  And great price too.
I love this dress, for so many reasons.
Hello sweet sandals, I need you in my life.
This jacket belongs in every woman's closet.
Photos by James Young
I love me a great sale.  Hope you have a lovely day!