We've all had it happen.  You're busy at work, and have plans immediately following so how do you transition from day to night without changing your whole outfit? Fashion frauline, Rachel Parcell, says it's easy, if you have a few key items in your wardrobe and make a few easy switches.
Q)  What is the ideal day look that can easily transform to night?
A pair of black skinnies, a blouse and a leather jacket.  All of those items can all easily  be dressed up or dressed down, based on what you pair them with.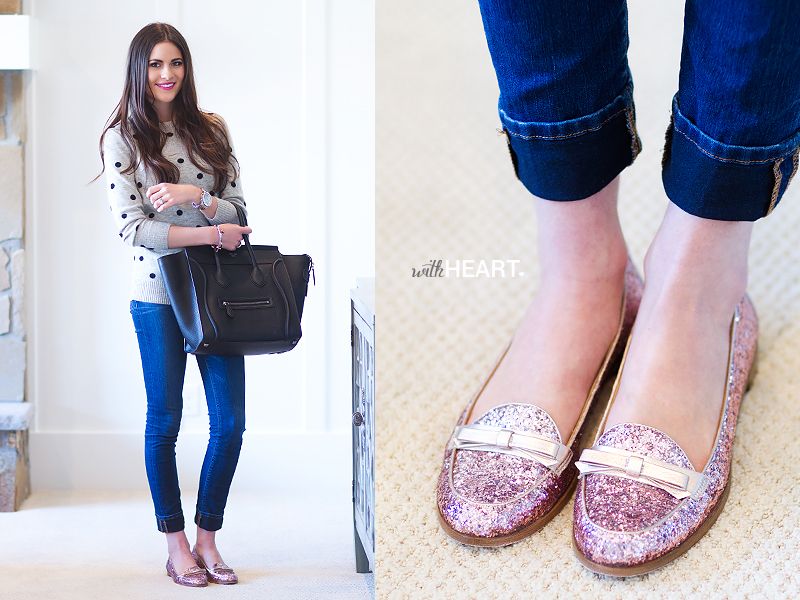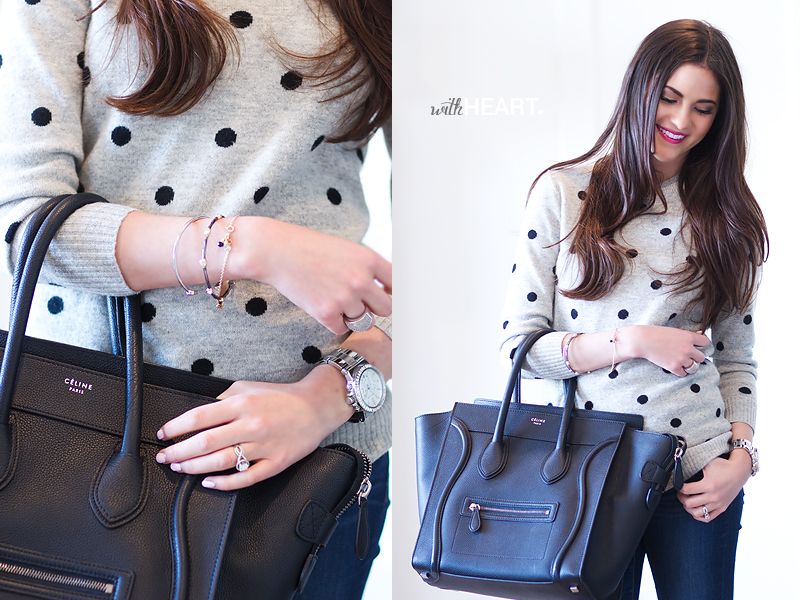 Q)  What are the easiest items to switch out to transform your look?
Flats to heels. Tote to clutch. Soft lip to bright lip.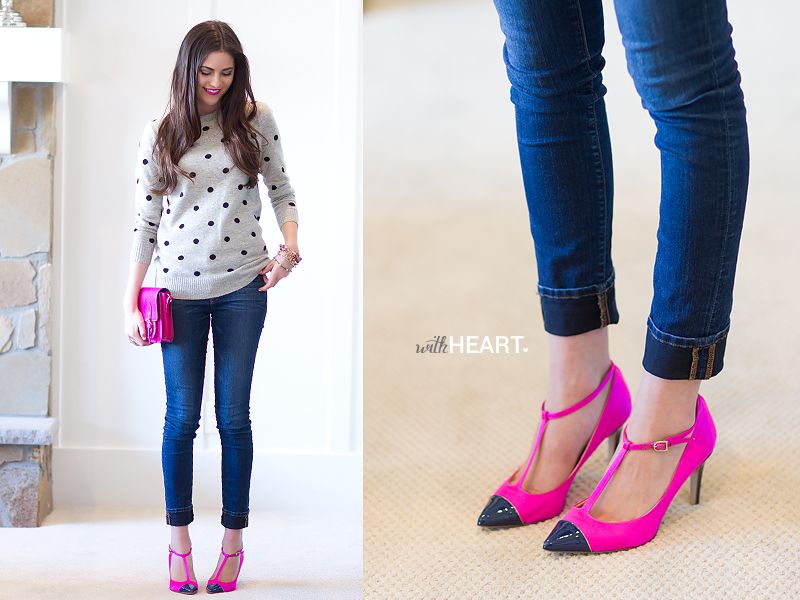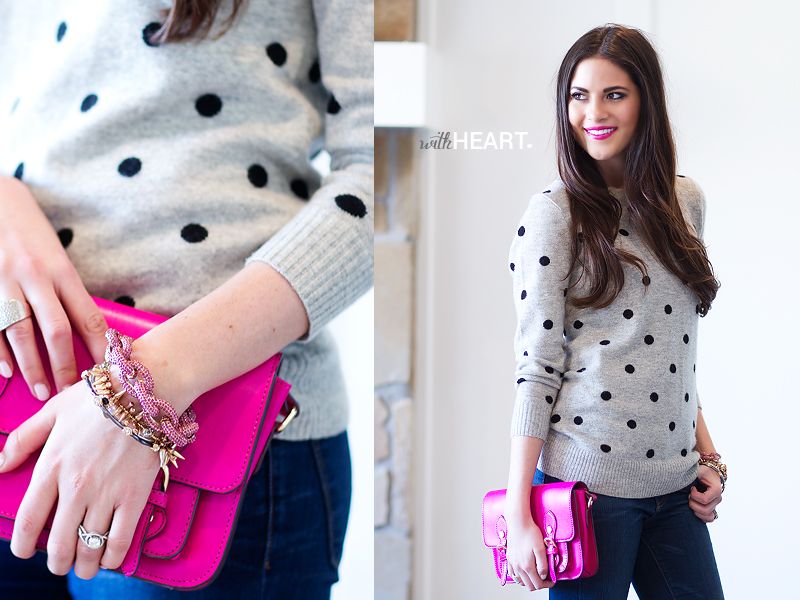 Clutch (similar here) | Shoes (similar here) | Bracelets here here and similar here | Yves Saint Laurent 'Rouge Pur' Lipstick #7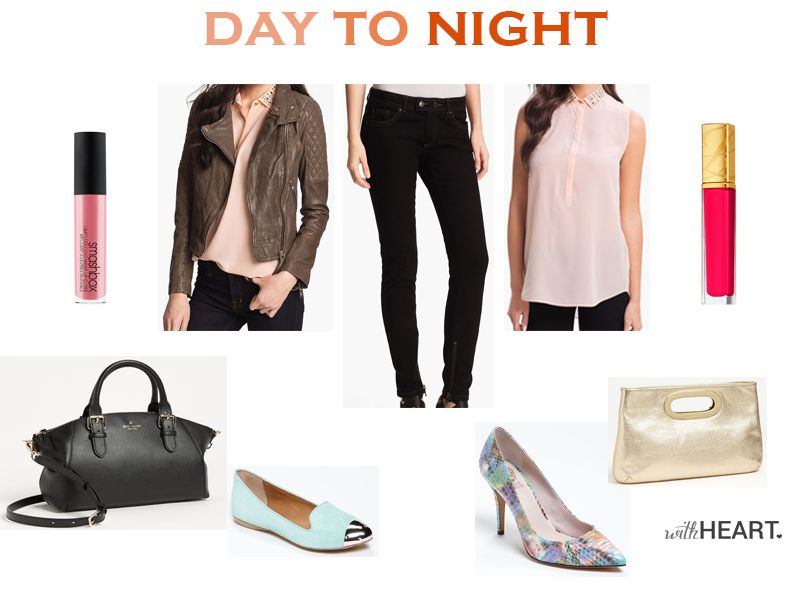 Mackage Leather Jacket | Rachel Zoe Skinny Jeans | Rebecca Taylor Blouse | Kate Spade Tote | Vince Camuto 'Hallee' Pump
| Michael Kors Gold Clutch | Smashbox 'Limitless' Long Wearing Lip Gloss
 | Estee Lauder 'Sheer Rush' Gloss
Q)  Advice for women always pressed for time, but who still want to look pulled together during the day and night?
Wear pieces that are sophisticated yet functional. Look for unique ways to add a pop of color weather through accessories or clothing and a leather jacket pulls together any look!
You can see more of Rachel's always chic style on Pink Peonies.
Photos by Veronica Reeve