I love pound cake and I love chocolate cake.  So, what could be better than chocolate pound cake?  I dare say nothing.
This is a moist, buttery, and mildly sweet bread with a tight crumb and deep chocolate flavor. I love the english custom of a beverage and snack between lunch and dinner (now, they have the right idea!), and my favorite is a sweet bread, but not too sweet. This cake fits the bill to a tee.
It's filling and satisfying for my sweet tooth without being too over-the-top sweet. It calls for the less harsh, more mellowDutch-processed cocoa and it is worth it to use it– trust me. And even though there are only 2 ounces of chopped chocolate, it is very well worth using a high quality chocolate because you can really taste the difference in the finished product.
Chocolate Pound Cake from America's Test Kitchen
1 cup (5 ounces) all-purpose flour
1 teaspoon salt
1/3 c boiling water
3/4 cup (2 1/4 ounces) Dutch-processed cocoa
2 ounces milk chocolate, chopped fine
16 tablespoons unsalted butter, softened
1 cup granulated sugar
1/4 cup packed light brown sugar
2 teaspoons vanilla extract
5 large eggs, room temperature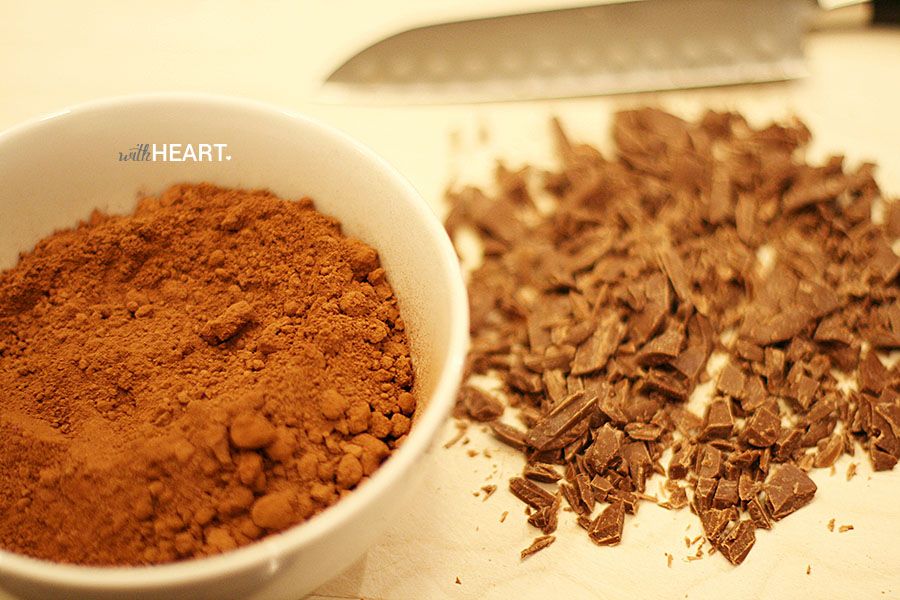 Adjust oven rack to lower-middle position and heat oven to 325 degrees. Grease and flour a 8 1/2 X 4 1/2 inch loaf pan. Combine flour and salt in bowl. Pour water over cocoa and chocolate in a second bowl and stir until chocolate in melted and no dry streaks of cocoa remain. Let mixture cool for 5 minutes.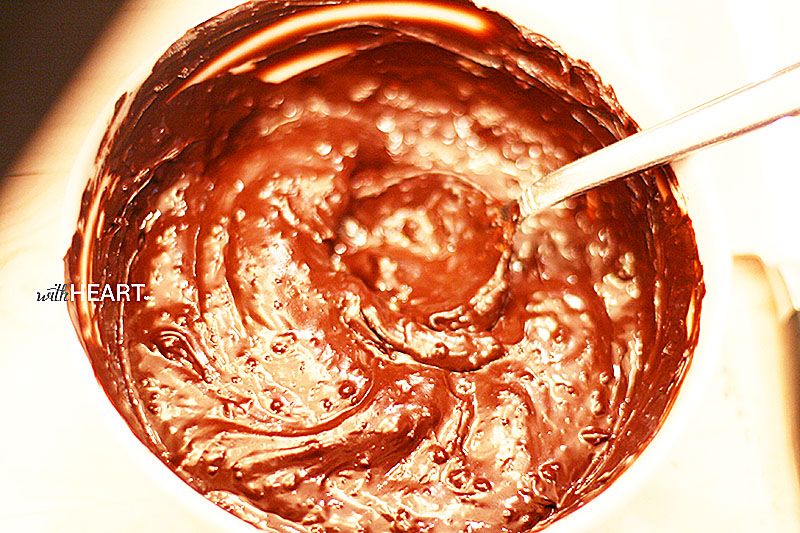 Using a stand mixer fitted with paddle, beat butter, cocoa mixture, granulated sugar, brown sugar and vanilla together on medium-high speed until fluffy, 2 to 3 minutes. Add eggs, one at a time, beating after each addition until combined.
Reduce speed to low and add flour mixture in 3 additions, scraping down bowl as needed, mixing until just combined. Give batter a final stir by hand (it may look curdled).
Scrap batter into prepared pan and gently tap pan on counter to release any air bubbles. Bake until toothpick inserted in center comes out clean, 1 hour and 10 minutes. Let cake cool in pan on wire rack for 10 minutes.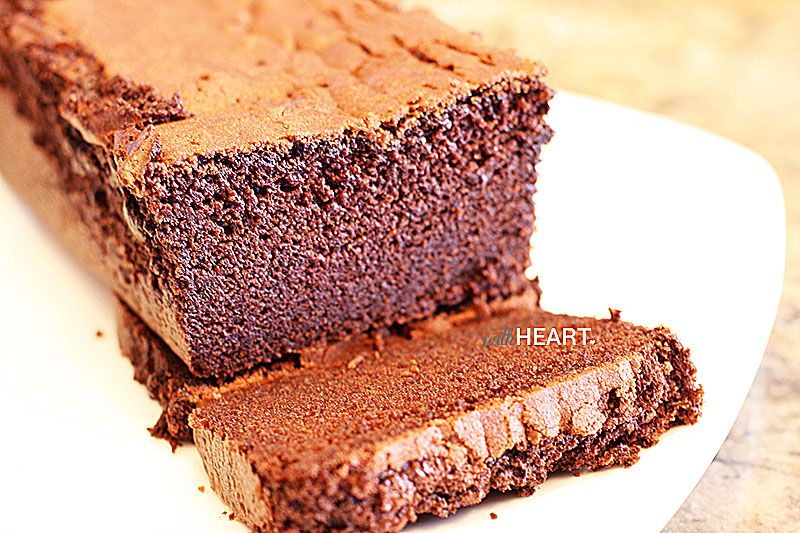 Remove cake from pan and let cool for 2 hours before cutting. Serve.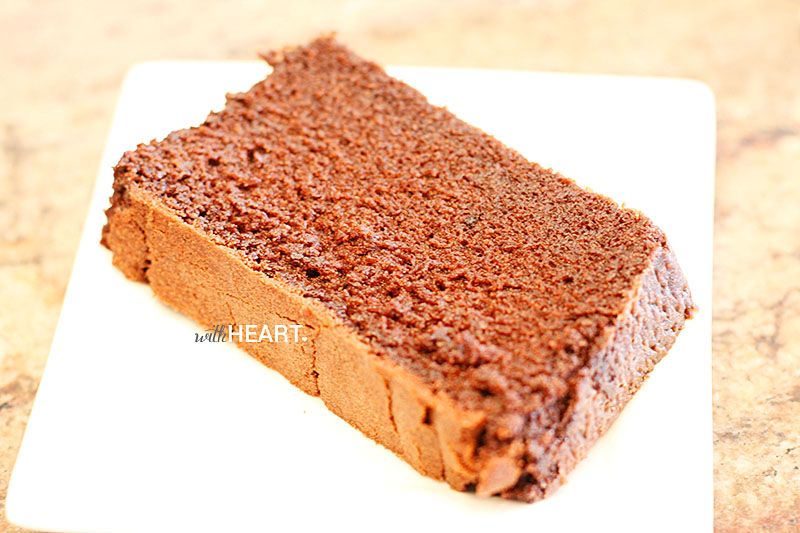 Note: If you are using a standard 9 x 5 loaf pan, start checking the cake for doneness after 55 minutes.
Also, I only had extra large eggs when I made this the other day and thought it couldn't make that big of a difference! Well, I was wrong and this is the result. I was able to trim off the overflow and what remained was still wonderful, but it is worth it to follow a recipe even down to the egg size! The next time I made this I used only large eggs and I perhaps overcompensated when I went and bought a taller pan, but I had no problem with overflow whatsoever.