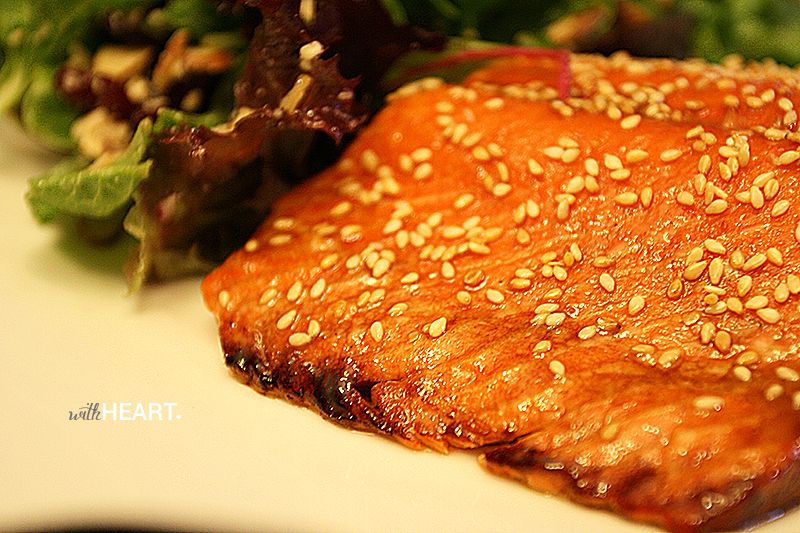 Yep, I used the word darn because I love this recipe that much.  And here is why…
I love fish but I HATE the smell that is left lingering in my house after I cook it.  It just ruins the whole fish-cooking experience.  A few years ago, I figured out a way to cook it on my grill to keep the smells contained, and it has been a favorite recipe since. And it's really, really easy.  I love easy.

I take two good sized sheets of heavy duty aluminum foil and lay one on top of the other. Then fold the sides over a few times to make them more sturdy and fold up the corners to create a small "box".
This gives you a solid surface so the fish won't fall between your barbecue grates and also will contain the sauce.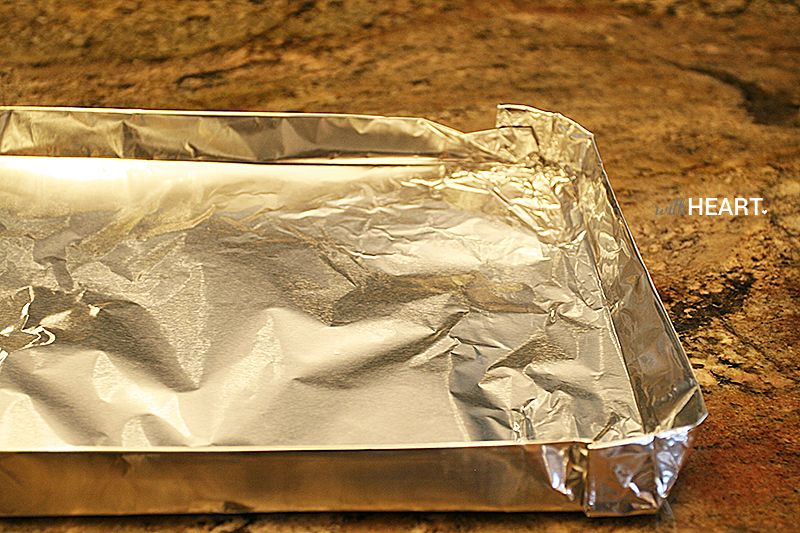 INGREDIENTS:
4- 8 ounce portions of salmon
1/2 cup unsalted butter, melted
1/4 cup teriyaki sauce of choice
2 tablespoons brown sugar
2 tablespoons sesame seeds, toasted
Mix butter, teriyaki and brown sugar and spread over salmon placed on foil.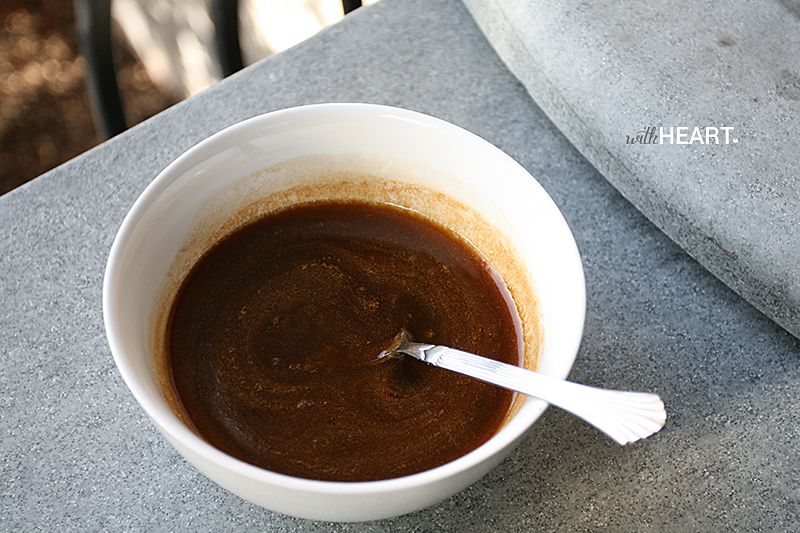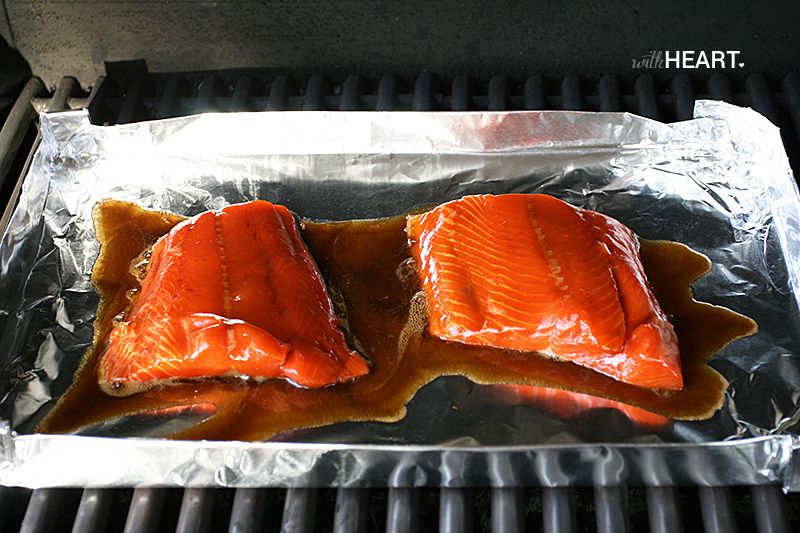 Cook salmon for 20 minutes over medium heat, spreading teriyaki sauce on 2-3 times.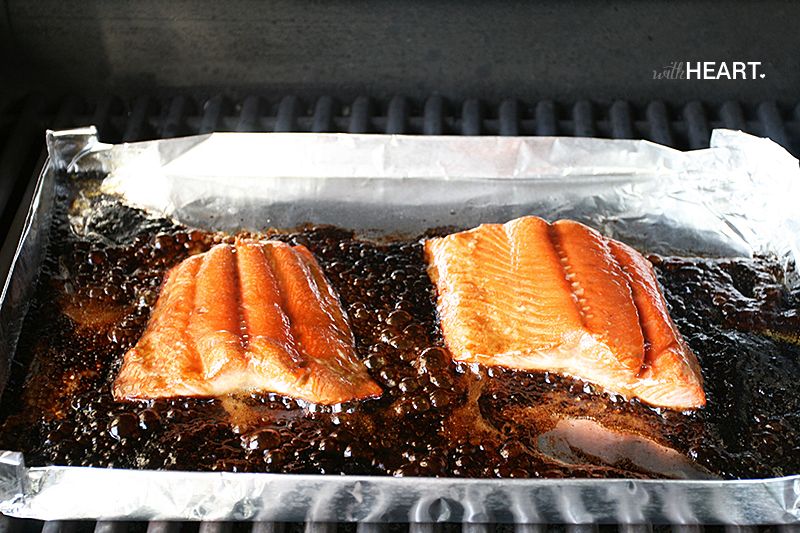 The salmon is done when you pierce the fattest part of the fillet and it easily separates and is not clear and shiny. While the salmon is cooking, toast the sesame seeds in a non-stick pan until they start to brown, 3-5 minutes over medium heat.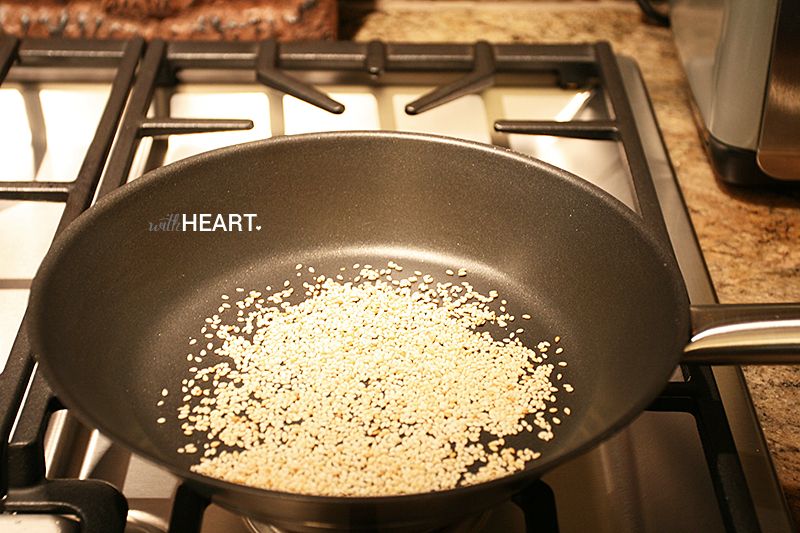 After salmon is done, sprinkle toasted sesame seeds over the top and serve.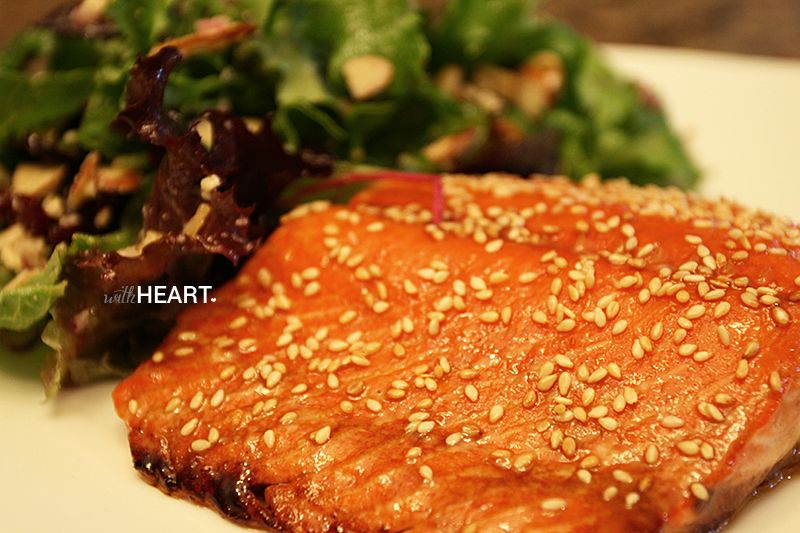 That. Is. It.  It's so delicious!  Now, go get yo-self some salmon and get grilling!