A summer dessert isn't complete without some kind of berry.  This is the perfect time of year to whip up this amazing dessert.  It goes great with ice cream and will have everyone asking for seconds!  I hope you love one of my favorite recipes: Berry Pudding Cake.

INGREDIENTS:
1 cup fresh raspberries
1 cup fresh blackberries
1 teaspoon ground cinnamon
1 teaspoon lemon juice
1 cup all purpose flour
3/4 cup sugar
1 teaspoon baking powder
1/2 cup milk
3 tablespoons butter, melted
TOPPING:
3/4 cup sugar
1 tablespoon cornstarch
1 cup boiling water
Toss the berries with cinnamon and lemon juice, place in a greased 8" square baking dish.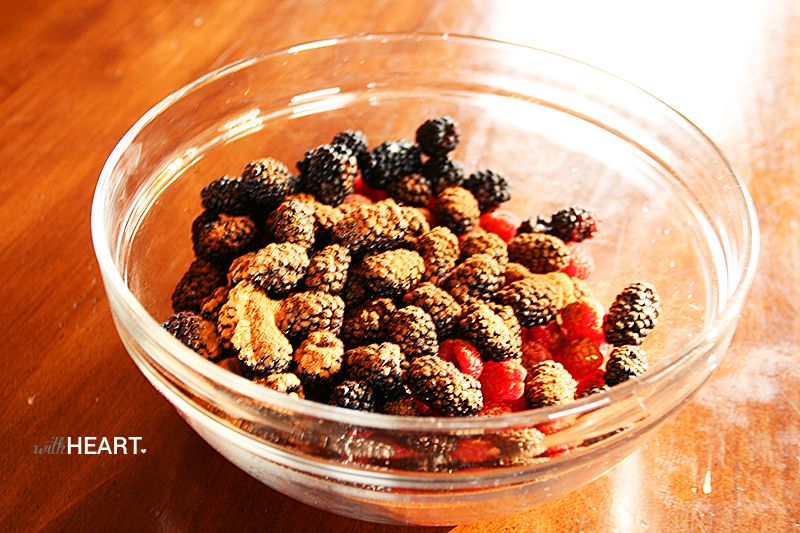 In a bowl, combine flour, sugar and baking powder; stir in milk and melted butter then spoon batter over berries.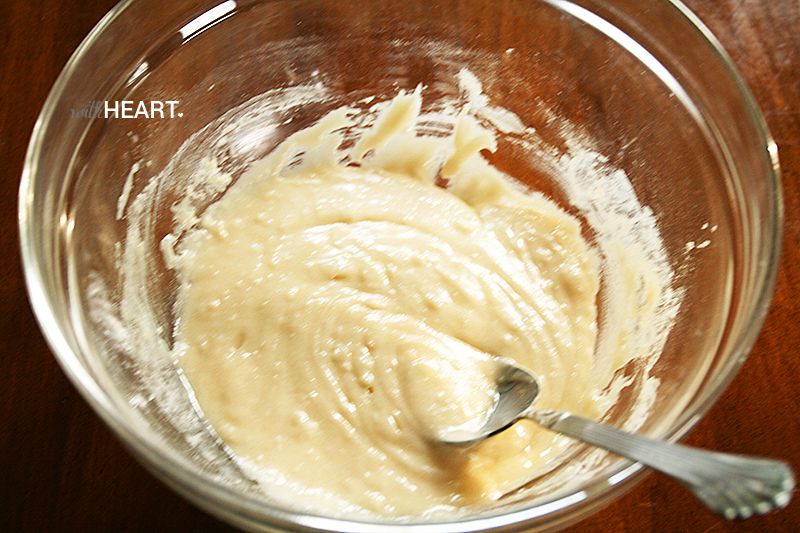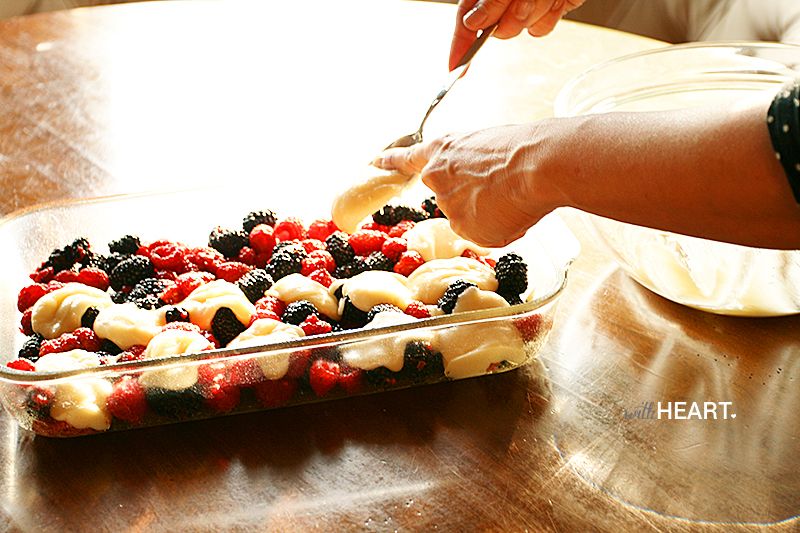 Combine the sugar and cornstarch in a bowl and sprinkle over batter.
Slowly pour boiling water over all and bake at 350° for 40-45 minutes.
Spoon into bowls and serve with vanilla ice cream!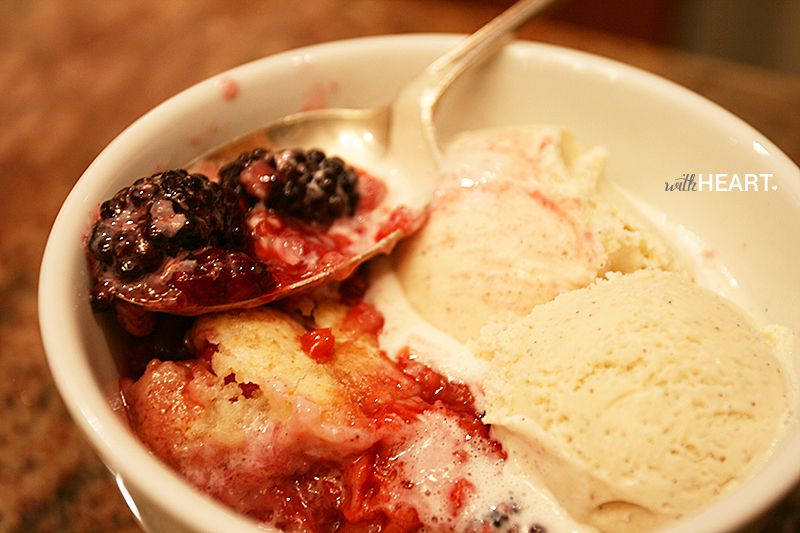 And we can't forget to announce the winner of the WOMAN'S WORK feature from Amy Gregory of Ink'd Design!
Congrats to MEGAN H. who said:
"For aslong as I can remember my mom has told us to always be "kind and loving" no matter what! She is a kill them with kindness kind of lady! I have always tried to be kind and loving and it's helped me in all aspects of my life, from my relationship with my husband to the ones I have with my clients."
Sound advice for sure!  Congrats Megan.  Email me at info@withheart.com to claim your prize!