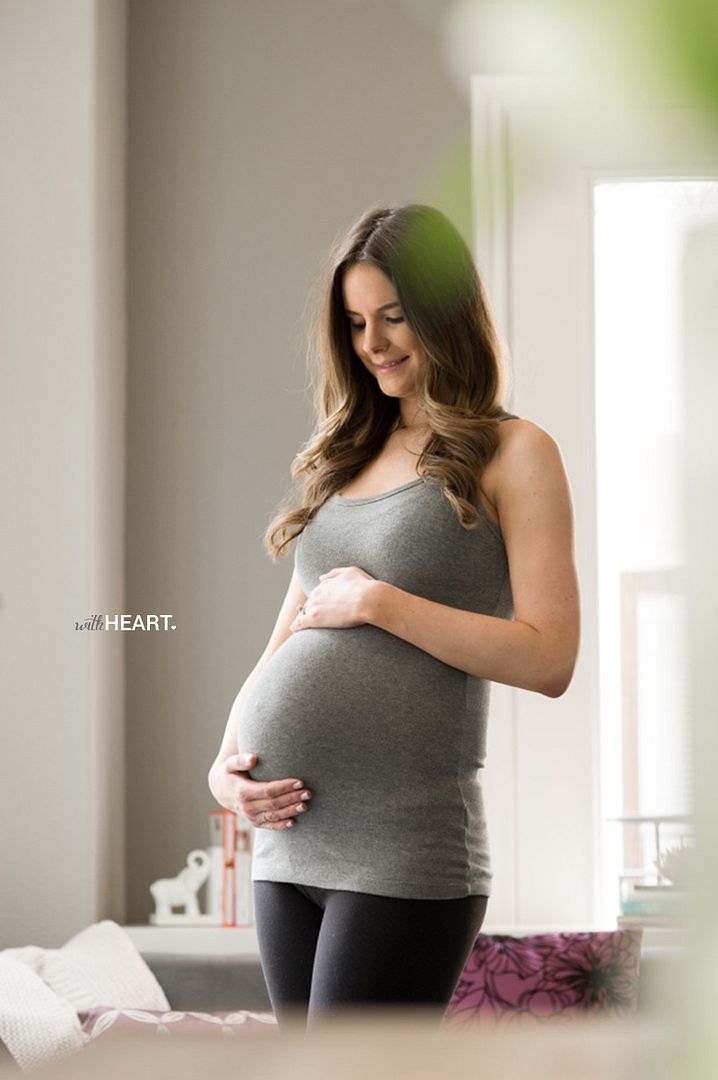 Pregnancy is a wonderful time. It's filled with a wide range of emotions, cravings, and an interesting time for fashion.  Your skin isn't itself, and neither is your waistline.  How does one dress a growing bump?  Can you remain stylish who growing said bump?  I dare say yes!  And Veronika Javor Romeis of Veronika's Blushing is proof.  Rarely have I seen a better styled belly.  She is pregnant with her first baby– a little girl– and she is due TOMORROW!  She could be having this baby anytime!  Wish her luck!
Today she is sharing her secret to baby bump fashion, as well as her maternity must haves.  Here we go!
2)  Tell me about your pregnancy thus far.
A)  I've been really blessed to have a good pregnancy. Other than the nausea and exhaustion I experienced in first trimester, I was pretty comfortable and content until the end of my third trimester which I'm in right now (I'm just a few days away from my due date!) I never had any weird pregnancy cravings other than orange juice in my first trimester, but I think that's because I've always been the type of person to eat whatever I want.  Everything is okay in moderation and I don't deprive myself—if I want ice cream or pizza, I just have it and keep the rest of my diet relatively healthy. 
 Though I've had a good pregnancy, I've definitely experienced a lot of those first time mom worries.  I think it's normal to worry about how the baby is doing and just praying for a happy, healthy pregnancy.  Our hearts are definitely ready to welcome our little one into this world, we can't wait!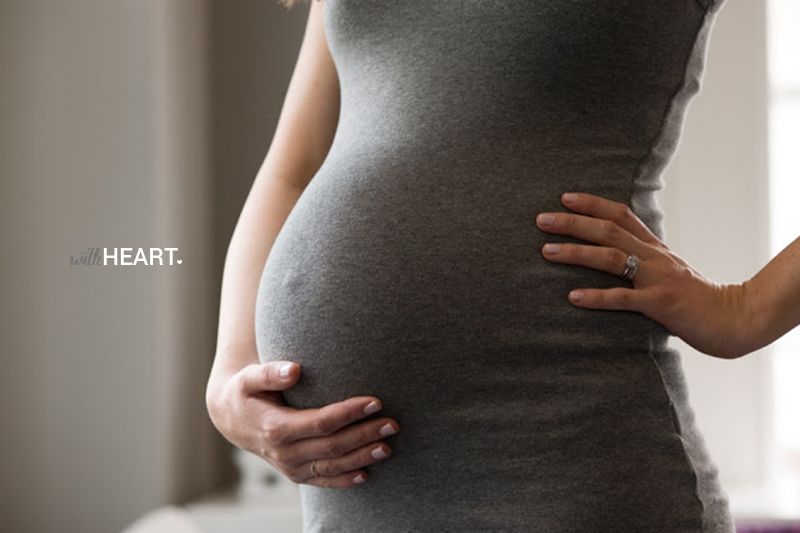 Q)  Pregnancy is a tough time for fashion– what are some tips, tricks, and must have items that are getting you through?
 A)  From the moment I got a positive pregnancy test, I was convinced I'd be so excited about styling myself during pregnancy.  After being sick (and exhausted) in my first trimester, I realized that pregnancy is really more about comfort than anything else—but that doesn't mean you have to sacrifice style—and truthfully, for most of my pregnancy, I was wearing the same clothes I always had as it took me awhile to show.  I've been fortunate to be able to wear a lot of my regular clothing throughout my third trimester as well.  I own a lot of looser tops and tunics that have worked well with my growing bump and a few dresses with enough length and stretch to accommodate my changing body.  Maxi dresses have also been a lifesaver for me. They are so long and flowy and have so much draping fabric that they really work well as your bump grows (Forever 21 always has really cute and affordable maxi dresses).
 The few items I absolutely can't live without during my pregnancy are my GAP "Really Skinny" maternity pants (which sadly, seem to be discontinued, but similar style here), Liz Lange for Target maternity tanks and Lululemon's Cool Racerback tanks which have just enough stretch and length to wear during pregnancy. I'm also in love with my navy blue blazer by the brand Talula from the store Aritzia.  It's been such a staple piece for me- you can throw it over any outfit and it instantly pulls the look together.  I've been working full time throughout my pregnancy so it's been a challenge to dress for the office, especially on days I'm uncomfortable, but I've found a few favorite outfits that I stick with to keep it simple.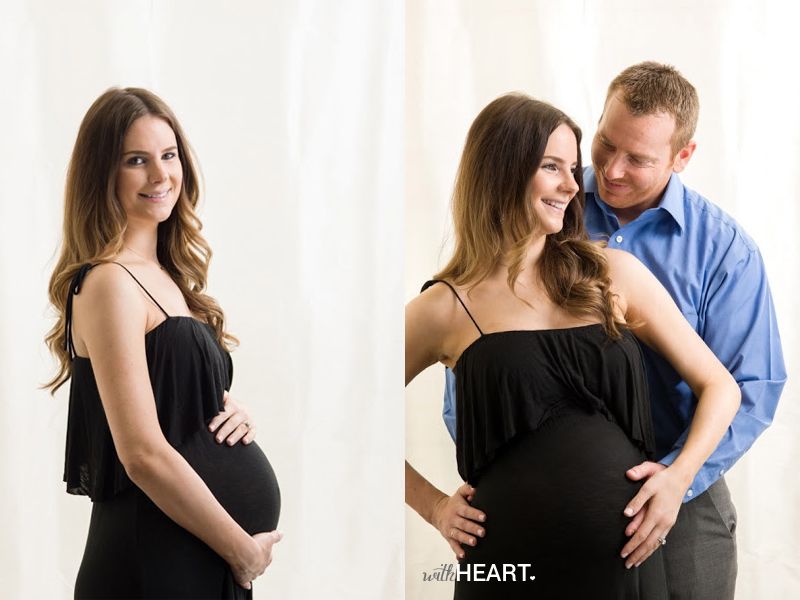 One thing I can't emphasize enough is to focus on accessorizing during pregnancy.  I've loved wearing statement necklaces, earrings and chunky bracelets during pregnancy since a lot of my outfits have been super simple and designed for comfort.  Adding accessories is a great way to draw attention to your "pregnancy glow" and it's an easy way to dress up and add a little dimension to an otherwise simple outfit.
 Pregnancy is also a great time to treat yourself and indulge a bit—getting pedicures, styling your hair nicely, etc. You won't have a lot of time to do those things once the baby comes so it's nice to pamper yourself during a time when your body is changing—and right before your life changes as you become a mom too! 
3)  What are some products you haven't been able to live without during your pregnancy?
A)  I had a pretty intense skincare regimen prior to getting pregnant but I didn't want to use any of those products while pregnant because a lot of them aren't safe.  I ended up ordering products from the Belli skincare line which was designed for pregnant women and I've been thrilled with them. (Facewash, Acne Spot Treatment, Belly Oil, Moisturizer) My two favorite products have been the Belli eye cream and the Belli spot treatment.  For cleansing, I stuck with my La Roche Posay effaclar cleanser because it doesn't contain any salicylic acid or benzoyl peroxide but helps keep skin clear and balanced. I've also been in love with my Clarisonic—it helps slough off any dry skin and overall just keeps my skin in better shape.
 I also tested out a bunch of different stretch mark creams and fell in love with Mustela's double-action stretch mark cream.  I really love the texture,  how easily it absorbs and the smell!  Belli also makes an incredible oil for stretch mark prevention and I've also enjoyed Burt's Bees mamma tummy oil which smells like lemons. You can't prevent stretch marks because they're genetic, but it's nice to keep the skin in that area moisturized and supple—my motto was always "it can't hurt!"
During the wintertime when it was cooler, my skin really dried out and was itchy and uncomfortable. I started to use coconut oil as a moisturizer after my readers recommended it to me and it was a total skin-saver.  It left my skin soft, supple and itch-free.  You can also use it as an overnight deep conditioning treatment for your hair.
In terms of makeup—I've kept my same routine but noticed my lips needed a little more moisture. I love Rosebud Salve's Rose and Mint lip balm. It smells great and really keeps my lips hydrated.  I've also kept up with painting my nails during pregnancy and I made sure to use the "3 free" formulas that don't contain the harmful ingredients some polishes do. My go-to colors have been Essie's "minimalistic" and Butter London's "teddy girl."  
Q)  As you get ready for your baby's arrival, what are some must-haves that you've been collecting?
A)  As a first time mom, I'm SO thankful for the blogging world. I've followed so many of my favorite bloggers on their journeys to motherhood and I've found their baby product recommendations to be so helpful.  In fact, a lot of my favorite mom-bloggers' monthly recommendations lists and the book "Baby Bargains" are what helped me create my entire registry!  
Another thing I've focused on is building the baby's library. Reading is so important so I started to build her collection and even have all of the books displayed in her nursery on wall shelves.  I can't wait to read her first book to her!
 Lastly, I absolutely cannot get enough of Baby Gap!  Their clothing is so cute—I always wait for their 30 and 40% off promotions and stock up on onesies and other little outfits.  I'm also finding a lot of super adorable items on etsy—I even purchased this sweet bunny hat for her newborn photos (I have a little bit of a bunny "theme" happening in her nursery).
A couple of items we really splurged on are our Uppababy Vista stroller which comes highly recommended by so many moms (and I love the bassinet feature!) and the glider in our nursery which we got at a local baby boutique. I really wanted a super comfy glider and something stylish that could eventually transition out of the nursery and to a reading-nook type area so I wanted something high-quality that would last.
 Q)  What has been the best part of your pregnancy and becoming a mother?
A)  I think the best part of pregnancy has been the realization that I will get to become a mother and raise our daughter and share so many special moments with her.  It has always felt a little surreal to me to think that I'm growing this life inside of me who will rely on me for love, comfort, guidance, etc. It feels really special to know that she's been growing and developing in my body these last nine months and that I'll finally get to meet her soon!  I've always wanted to be a mother and I'm thankful that God has blessed my husband and me with the opportunity to have a family.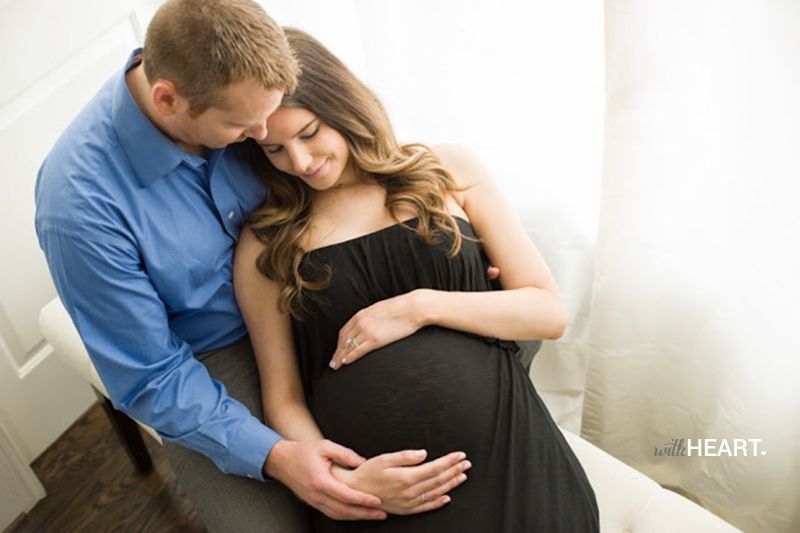 Q)  As you get closer to the end, what do you always want to remember about this time in your life?
A)  I always want to remember the excitement and anticipation I'm feeling about finally meeting our precious baby girl. 
 Something else I've really enjoyed about pregnancy is getting her nursery ready. I really love to decorate and organize, so the nursery has been a labor of love for me. From the very start, I knew I wanted to make the space really calm and serene, with a hint of femininity.  I'm so happy with how it turned out. I often sit in her room and just "hang out" on the glider, thinking about when she will be here. It's just got a really relaxing vibe to it and I'm proud to have added a few DIY projects to her room to make it even more special.
Finally, I want to remember how incredible it feels to feel her little kicks and rolls and swirls. I think that's one thing I will really miss about pregnancy.
Isn't she just lovely?  You can read more from Veronika on her blog.  Wishing her a safe and healthy delivery!
Sigh.  Makes me want to have another baby…. (don't get any ideas– I'm not pregnant!)
And must not forget the winner of the Evie J giveaway!  Congrats to:
Sierra Foreman who said: I love the black studded bracelet and the Infinity Scarf! I've done both requirements, I'd love to rock both! 
Email me at jen@withheart.com to claim your prize!  Thank you so much to all who entered, and to Evie J!