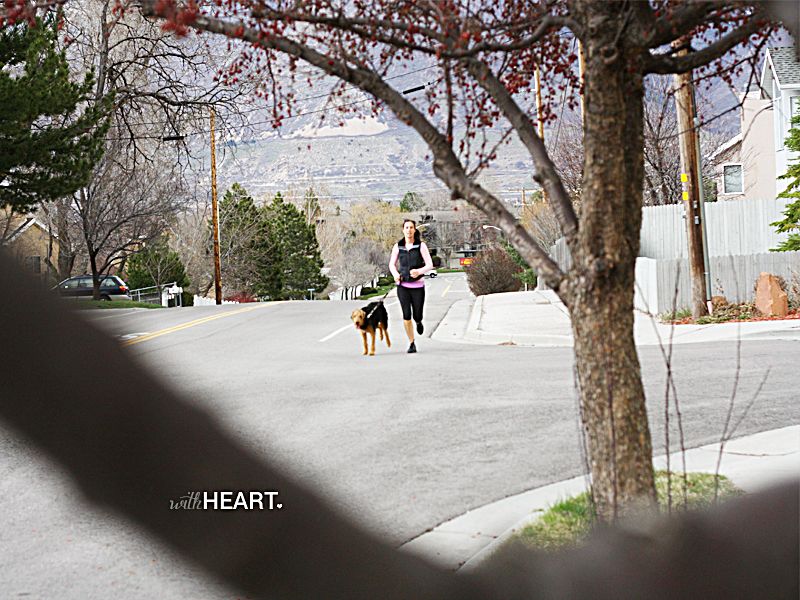 I am not a runner.  For some reason, I have never found it enjoyable.   Exercise is a huge part of my life, but I would rather spend my workout time holding ridiculous yoga poses as long as I can, or chasing after a fuzzy yellow tennis ball.
One of my personal goals for this year is to improve my running, so I asked for help from my friend and running coach Scott Browning.  I am so excited, instead of weights and circuits, this month's workout is running– and for a great cause.   Scott has prepared a four-week 5k prep training schedule for "Race for the Cure".
Please join us in completing Scott's program and joining our team RUN withHEART on May 11.  Scott's program emphasizes slow, sustainable running and is perfect for everyone from beginners to avid runners and everyone in between (even us running haters).  Scott says most people have a tendency to run way too fast to start out and crater about 3 minutes into the run.
I am enjoying his program and hope you will too (my puppy, Cena, loves it too!)   You can find more helpful running tips and more about Scott on his website.