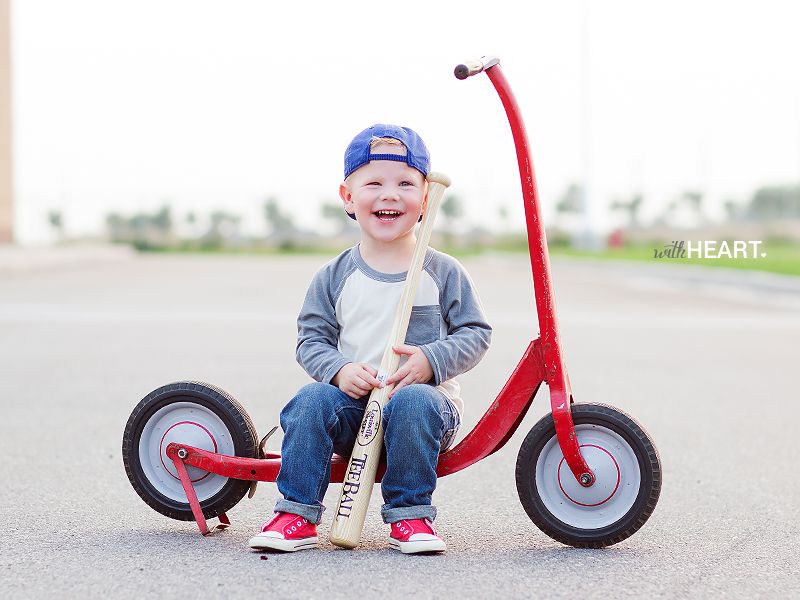 Taking pictures of a toddler in the walking stage can be frustrating.  Add walking to the photographic equation and even the sweetest child transforms from a sweet sit-and-smile baby to a toddler whose only interest is exploring her new environment. To deal with this situation, I have developed a number of tips to improve your pictures during this darling stage of life.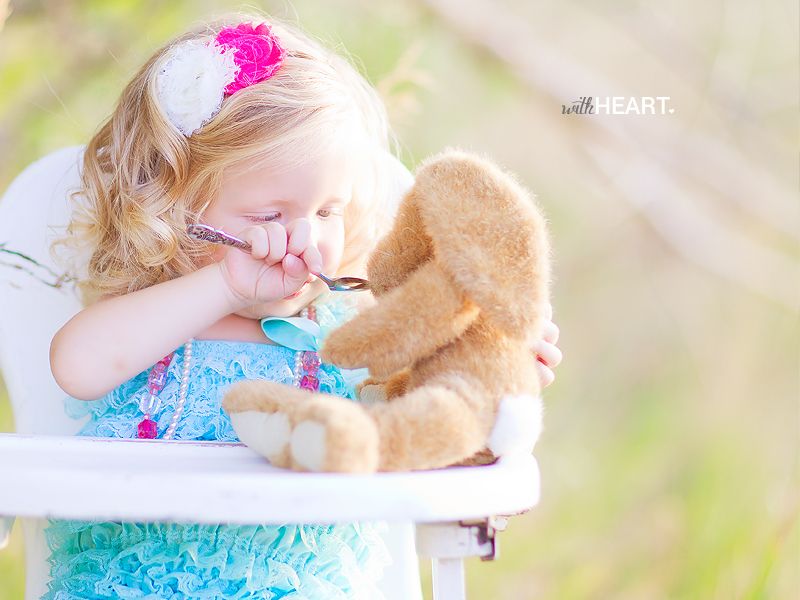 Tip #1:
Take "No" out of your vocabulary—at least during the photo shoot. Nothing can make a happy toddler feel sad and not in the mood for pictures than a stern parental reprimand.
  Remember, a happy parent equals a happy toddler and great pictures while a stressed parent equals a grumpy toddler and a wasted opportunity.
Tip #2:
Turn the photo shoot into a game—this is very important. Play peek a boo, tickle, sing silly songs, jumping, dancing, making sounds with your mouth, hitting yourself over the head with a doll and saying loudly "Boink!" Toddlers love this kind of stuff—and your toddler will not be able to resist laughing and looking at you and your camera.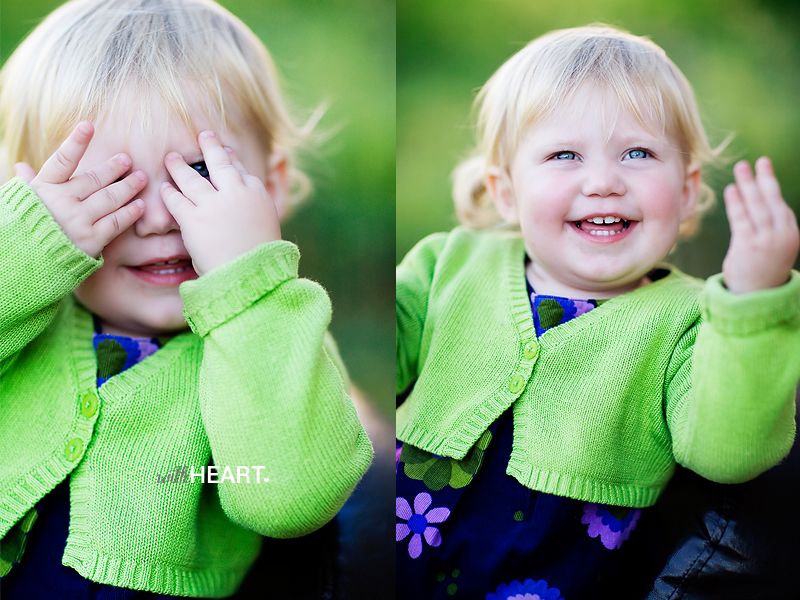 Tip #3:
Give your child something to play with. Provide her with a small toy to encourage happy, natural pictures. A special toy will make your little one feel more at ease. Pick a cute toy that can serve as a prop. Just make sure to not pick anything too distracting. Simpler is definitely better.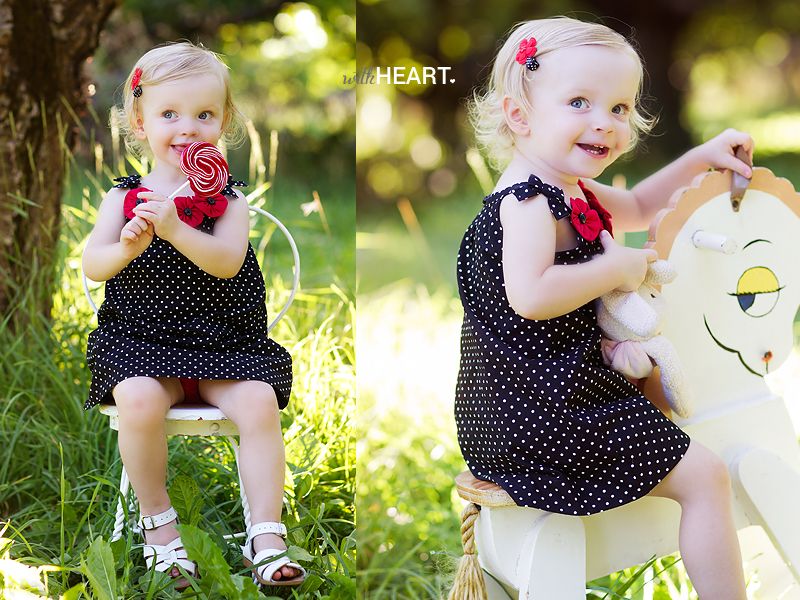 Tip #4:
As a variation of Tip #2: let your child scare you—and be sure to act scared. That's right, swallow your pride and scream like a little girl when your little one jumps out and shouts "Boo!" It will make your child think she has really scared you, and she will laugh and laugh. Guaranteed. Try it, you'll see.
Tip #5:
Pretend that you have "something" in your camera—a piece of candy, a favorite toy, a dog, a fireman or a princess (whatever works with your child). Tell your little one that they have to look closely at your camera to see it. This will get their attention and allow you to capture serious, wide-eyed stares.  This trick does not buy you much time, so be ready to shoot once they start looking.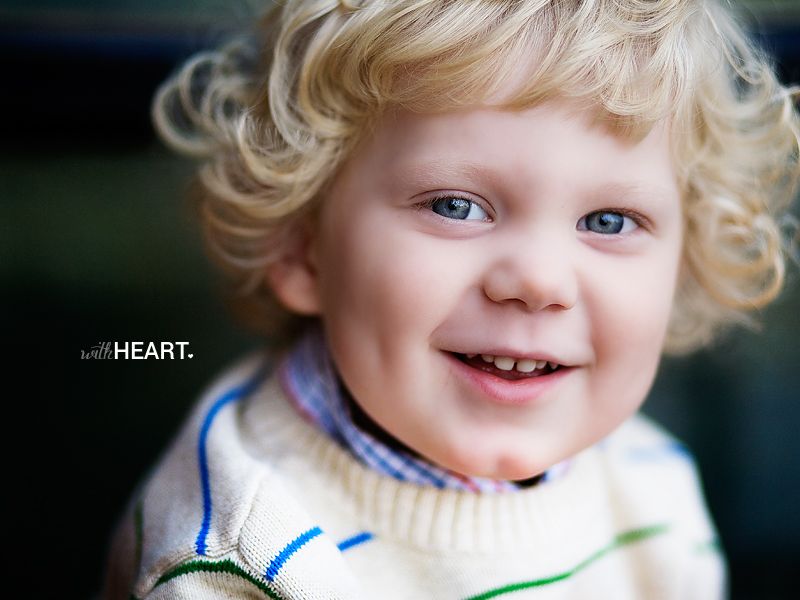 These tips should give you an idea of what you need to do. Toddlers are really not that complex. Using these simple tips and being willing to look like a fool as you get the attention of your child is all that is needed. Now go out and take pictures of that seemingly impossible toddler!
And if you want to learn in a hands on environment, I have a few slots left in my upcoming photography course.
Photos by Veronica Reeve