I meant to post sister stories right on through the weekend, but my sweet husband planned a surprise weekend of fun for the two of us and how could I say no?  We skied, ate entirely too much, went to dinner with dear friends, and snuggled our little peanut.  It was just what we needed after a crazy few weeks of work.
Now, back to it!  Today's SISTER ACT was made for the big screen– seven, yes seven, beautiful sisters!  They didn't marry seven brothers (darn it), but they did grow into gorgeous women, wives, and mothers.  Meet the Turnbow girls:  Cindy, 32, Heather, 31, Sabrina, 27, Melissa, 24, Pearl, 20, Amber, 19, and Rebecca, 17 (phew!).
Heather submitted their story.  If you think seven girls sounds like a lot, there are actually 10 children in the family!  Three brothers round things out.  These girls are adventurous, talented, crafty, resourceful, love the outdoors, and love each other.  Now that they're grown, they are spread out across the country.  But their bond can't be broken by miles.

The best part about having sisters?
Always having someone to talk to, get advice from and share clothes with.  Someone to laugh and cry with, and knowing I always have support.  Always having a friend.
What is the worst part?
Well if you were to have asked me when I was younger, I would have said that  they always get into my stuff and bug me, but now that we are older and most of us are married there isn't anything bad about having a sister.  The older we get the closer we have come to each other.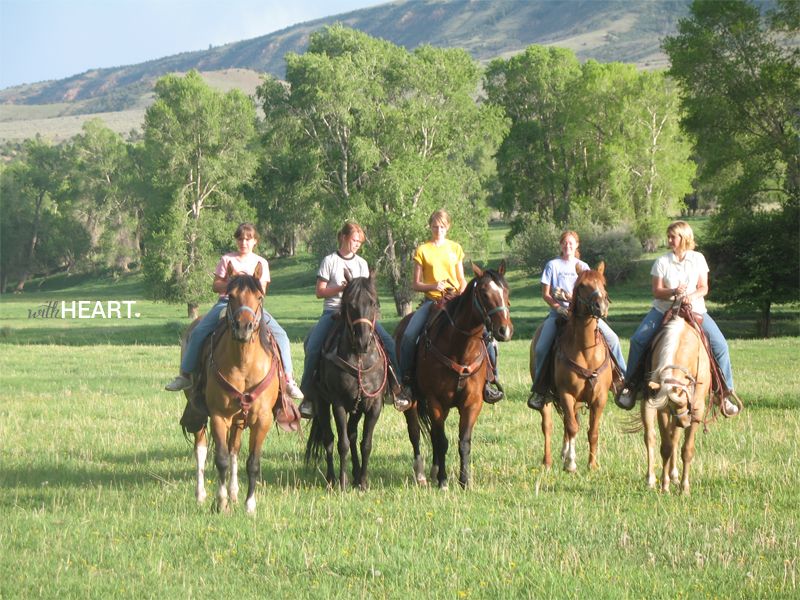 Qualites you love most about them…
Where to start….there are so many qualities I love about them.  They are all so beautiful, talented and smart.  I love Cindy's kindness and love, she has always been the peacemaker in our family.  Sabrina seems to always find the positive in everything.  Melissa, well between her, Pearl, Amber and Rebecca I always know when we are together I will be laughing.  They are all examples to me on how to be a better Mom and individual.
Is there any sister drama?
Oh there was drama growing up all the time, how could there not be with 7 girls, but now the only drama we deal with would be between our kids.
Cherished memory of my sisters?
It is hard to choose just one, the roller skating downstairs in the unfinished basement when we were little, or running races around the yard.  Dressing up in our Mom's old dresses she wore and our old prom dresses.  Practicing and performing the High School Musical dance at a family party, or our ice cream tradition (getting ice cream together when someone gets kissed).  There isn't one specific memory I could pick out, there are just too many!
Hilarious qualities about my sisters?
I would consider all my sisters normal, but I think when we are all together we get a little crazy.  My sisters can always bring a smile to my face and make me laugh.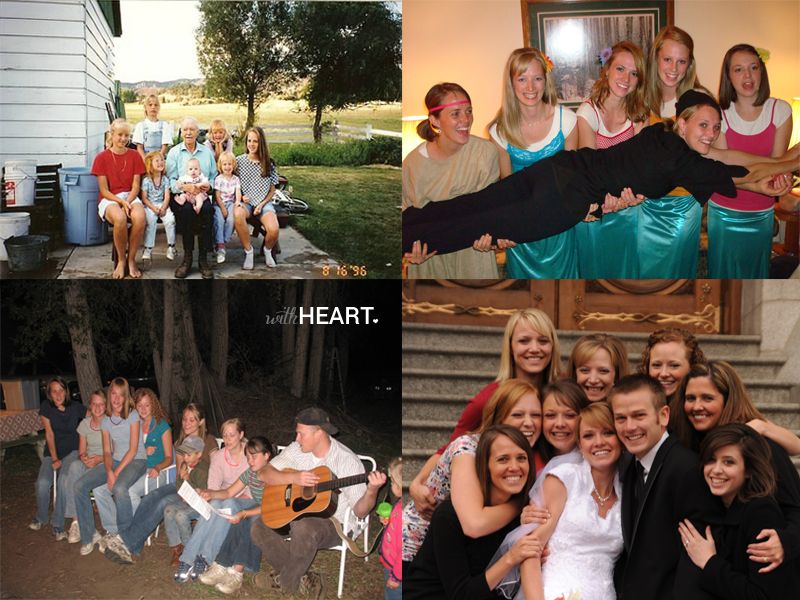 Personal Message to my Sisters.
I just want my sisters to know how much I love them, how much I appreciate their love and support.  I have turned to them so many times for advice on cooking, sewing, decorating and mothering, everything from pregnancies to how to get a child to stay in bed.  My sisters are my best friends they are my cheerleaders and angels.  Someone I can trust my secrets with, someone I can laugh and cry with.  Even though we are spread throughout the country I can always feel their love and influence in my life.  We have a special bond, I knew it from the start.  You'll have my love forever, we're sisters heart to heart!
I'm pretty sure their father owned a gun or two…
Another installment tomorrow!