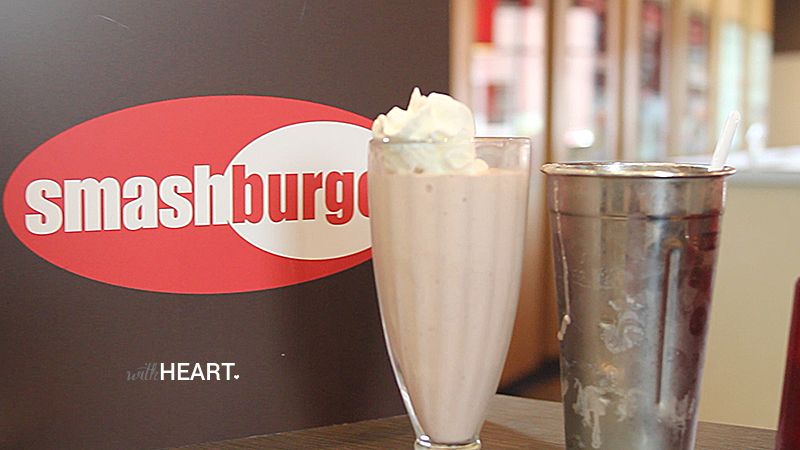 I love me a good shake.  My favorite is cookie dough with Reese's Peanut Butter Cups mixed in.  Mmmm mmmm mmmm.  Well, the recipe I'm sharing today is a close second.  Seriously.  It's that good.
Today I'm teaming up with Smashburger to bring you the recipe for their Peanut Butter & Jelly Shake (which isn't available in restaurants anymore!).  The name kind of threw me off at first.  I was a skeptic (hey, I'm a reporter).  But for real, this is amazing.  Watch below.
Ok peeps, here it is– the complete recipe.  Go get yo-self some Nutterbutters and get shakin'!  I just like the sound of that.
Smashburger® Peanut Butter & Jelly Shake
9 oz Vanilla Ice Cream
4 oz Whole Milk
1 oz Strawberry Syrup
1 oz Nutterbutter Cookies crumbled
Blend evenly for 30 seconds or until all ingredients are thoroughly mixed.
Pretty Video/Editing by James Young, naturally.