Amidst all the wacky weather we are having in Utah this winter, we celebrated the 6th birthday of my daughter Sophie.  Having to plan an early January birthday has always been a challenge for me.  We usually have a Christmas hangover and the end-of-holiday depression has begun to sunk in – it's hard to think about planning a party.   That being said, I try to always make it special.   This year her only request when brainstorming ideas for the birthday party was that she get to wear her pajamas.  So with that in mind we decided to go with a Birthday Brunch.
I made the invites, girly but not babyish.  I mean, she is 6 years old after all.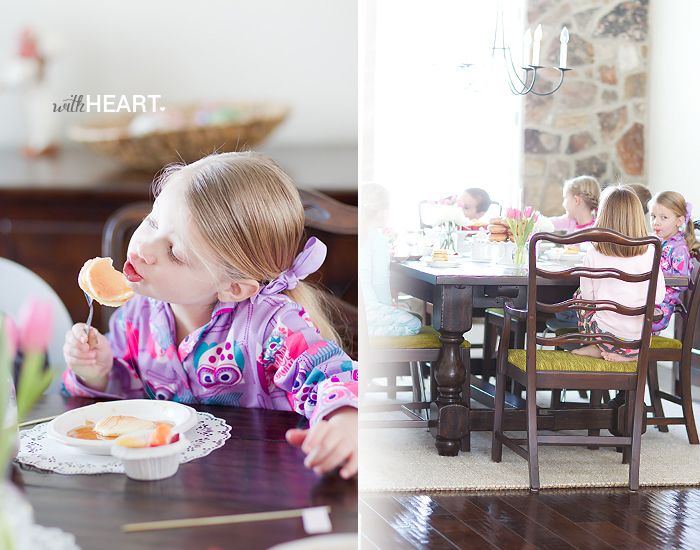 Pancakes, muffins, fruit, and doughnuts were on the menu.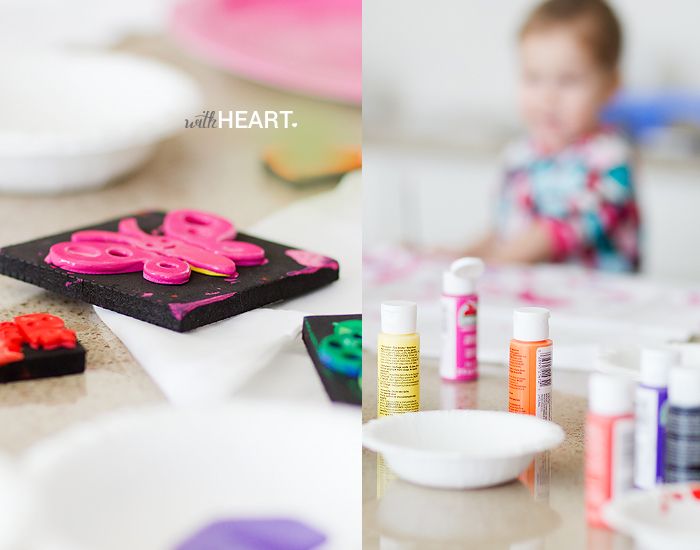 For the activities everyone decorated their own pillow cases with paint, stamps, and fabric markers.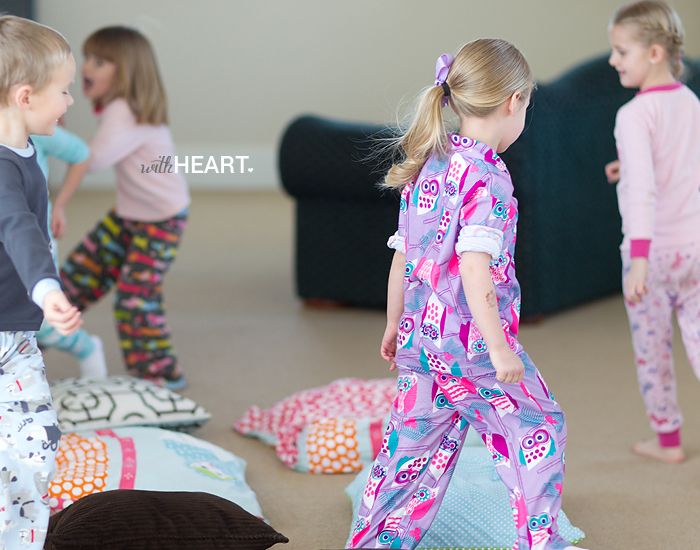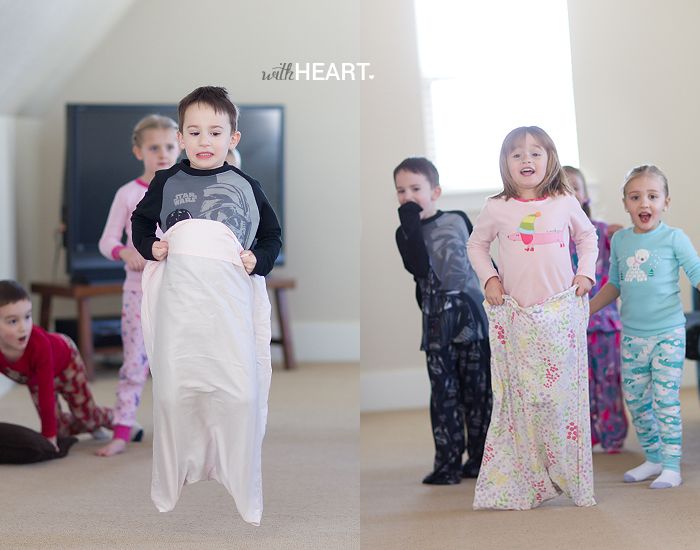 And we played games like "Musical Pillows" and "Pillow Case Races."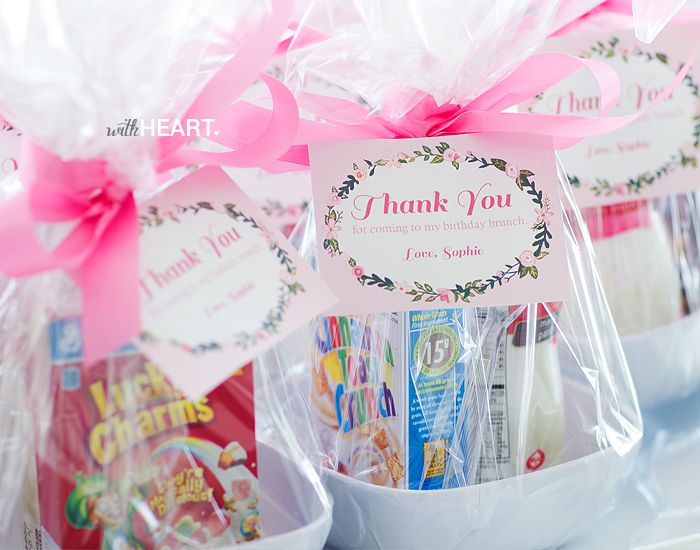 The kids were sent home with a thank you:  their own milk, cereal, bowl, and spoon to enjoy.
Easy, fun, and comfy in their pajamas – it was a fun January birthday party.