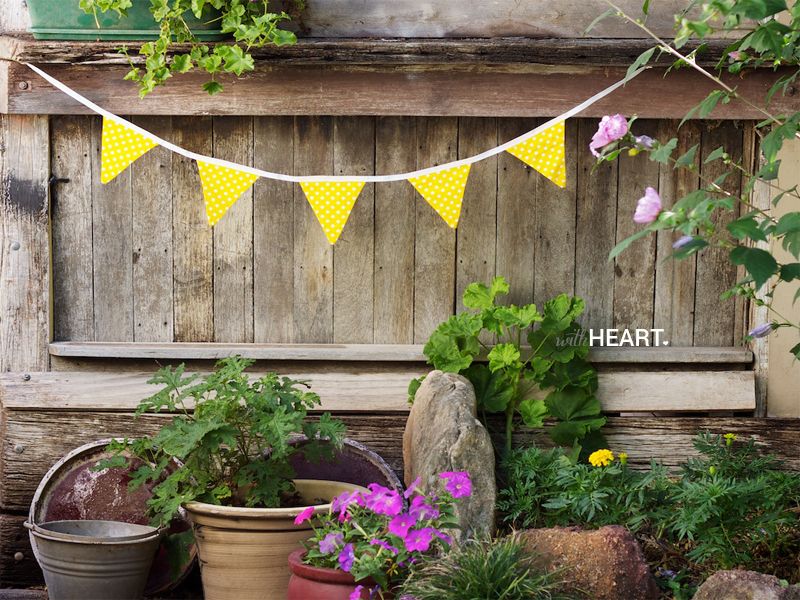 Remember the darling bunting hanging in Ruby's room? It added the perfect touch of whimsy and childhood magic I was going for. It's called the "Good Will Bunting" and it's made by a darling creative mind down under (as in Australia). Well, I am so excited to announce Heidi Adnum, the brilliant seamstress behind that bunting is giving away credit to her shop to not one, not two, but THREE lucky withHEART readers!
Up for grabs: $50 shop credit, $30 shop credit, and $20 shop credit.
To enter:
1) Follow me on Twitter
2) Follow Heidi Adnum on Twitter
3) Visit Heidi's shop and then leave a comment here with which items you're loving (I seriously think I could hang one in every room in my house!)
***GIVEAWAY ENTRY NOW CLOSED***
I know I could love to hang one of these up for an upcoming party this spring and summer!
Good luck and g'day (for her benefit)!